The Faces & Journeys of Hope Campaign aims to canvas Richland County with Hope. This work represents triumphs over a struggles, people, places and things that provide inspiration and HOPE. This CALL FOR ART is an opportunity to share journeys through art. Sharing your HOPE allows others to draw inspiration from your experience and create open conversations around the journey to choose wellness and connect people with sources of help and hope.
Art will be displayed in several public venues throughout Richland County including The Mansfield Art Center, Downtown on the Square, Richland Academy of the Arts, Dan Lew Exchange, Richland County Mental Health & Recovery Services Board additional locations will be added based on the amount of art received. Each piece of ART will have the QR code to connect them with the list of mental health & recovery service agencies.
All work is original and should not be used without the consent of the Artist.
---
" A New Day" from my "Reeds of Change" Collection by Clare Boggs (aka FJMouse)

MEDIA: Acrylic on Canvas

What inspired this HOPE ART?

I practice the philosophy of Nicheren Buddhism, which is a hope-filled philosophy, that empowers us to dig deep within and bring forth our own Wisdom, Courage and Compassion to overcome life's hardships, sufferings and obstacles; to become happy within ourselves and to be a light in our community, helping others to.. My collection "Reeds of Change" was inspired by my Buddhist practice. This piece is titled "New Day" – meaning we can start a fresh every day, it all begins now, in this moment. In the Far East, reeds that are sprouted from muddy waters, means the manifestation of change, and equates to the beautiful Lotus lower, that is able to blossom in a murky pond; symbolizing rebirth, faith, and trust in our own unfolding. There are 10 pieces in this collection.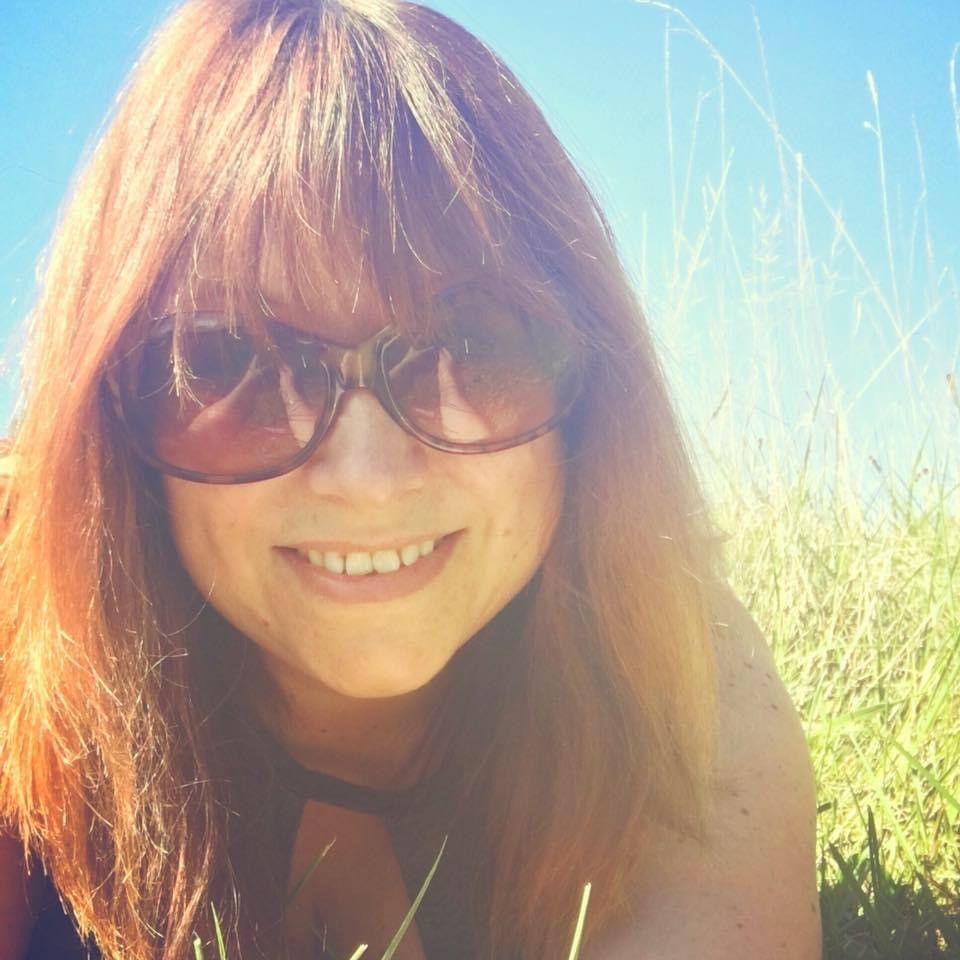 Additional Information

I'm an English artist who moved to Ohio 12 years ago with my full time job, and have been living in Mansfield since 2016. I feel extremely fortunate to have landed in such a creative and welcoming artistic community, and do all I can in my spare time to help bring local artists together, and provide platforms to share our creativity, building the artists confidence. I currently project manage 'Artist of the Month' at the Happy Grape in Lexington and have organized events such as 'Art under the Dome' with 40+ local fine artists and grass roots artists coming together to show their art in our community. For me, creating art is a valuable therapy that can improve mental health through it's mindfulness, just being in the creative moment, as well as being a tool to help process our thoughts.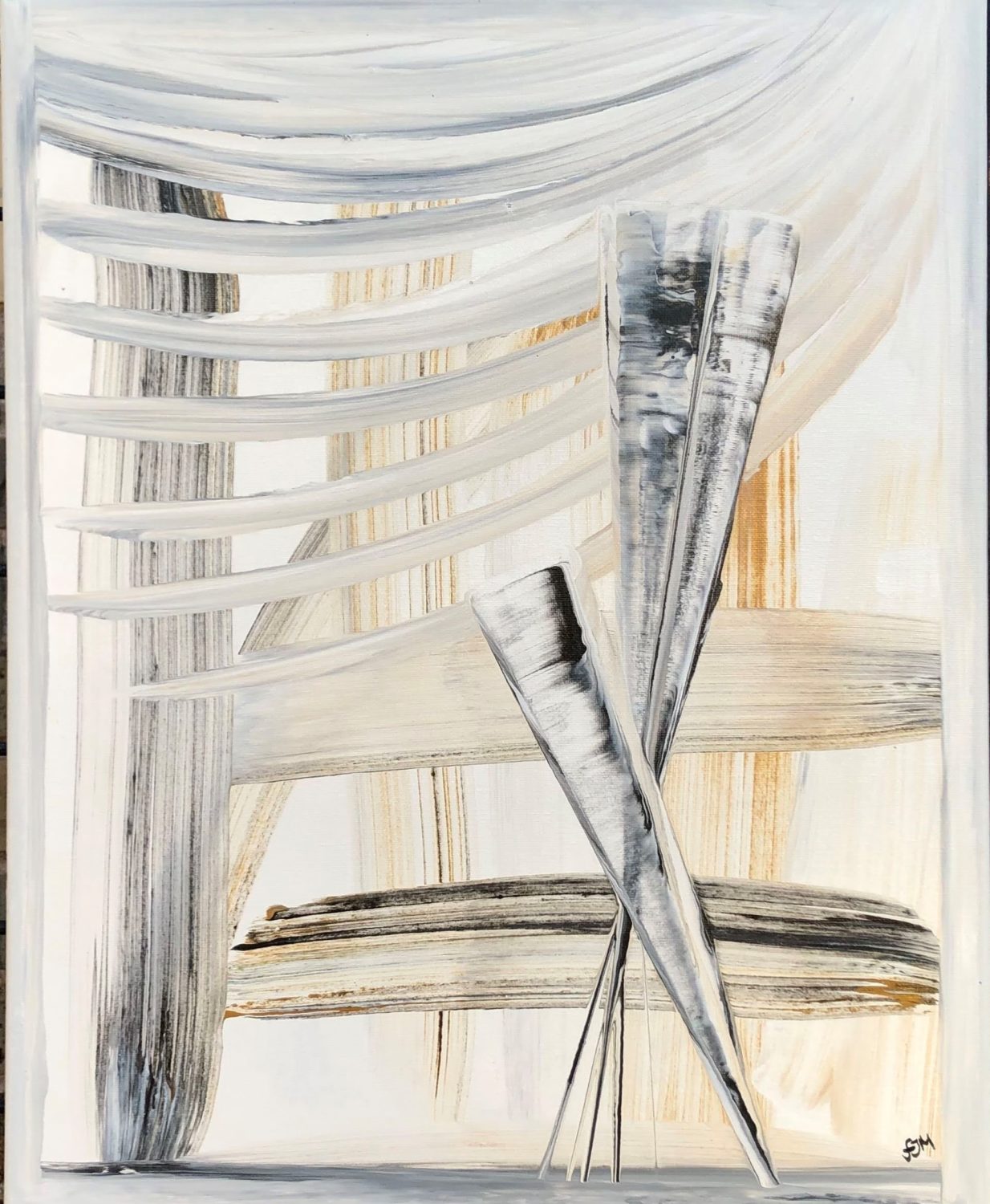 "My Youngest Blessing" by Cynthia Coburn

MEDIA: Pastel

What inspired this HOPE ART?

My three children absolutely astonish and inspire me. Their courage, compassion, selflessness + love + respect for what's good and beautiful gives me peace in knowing they can endure the struggles that may come in this crazy world we live in.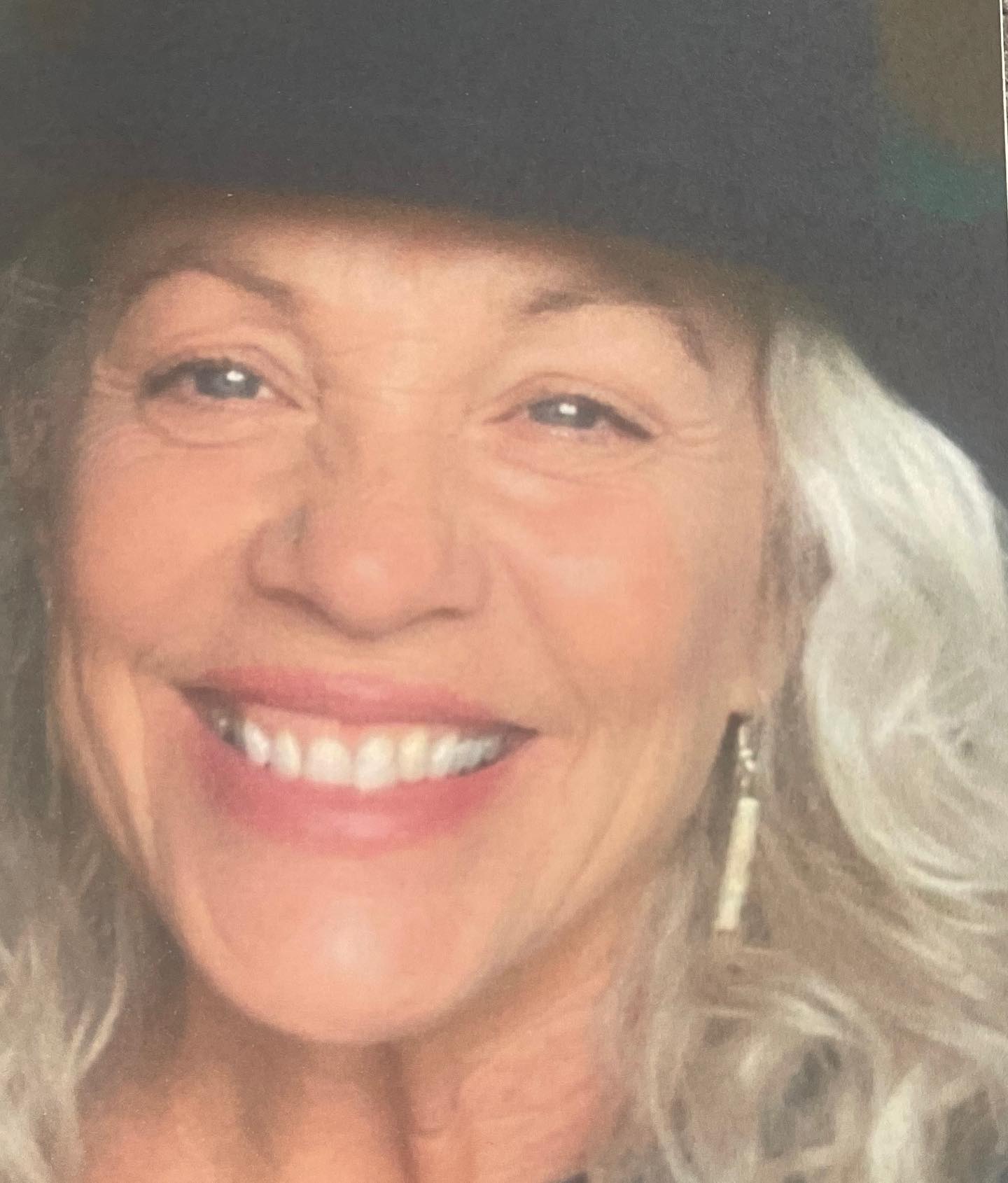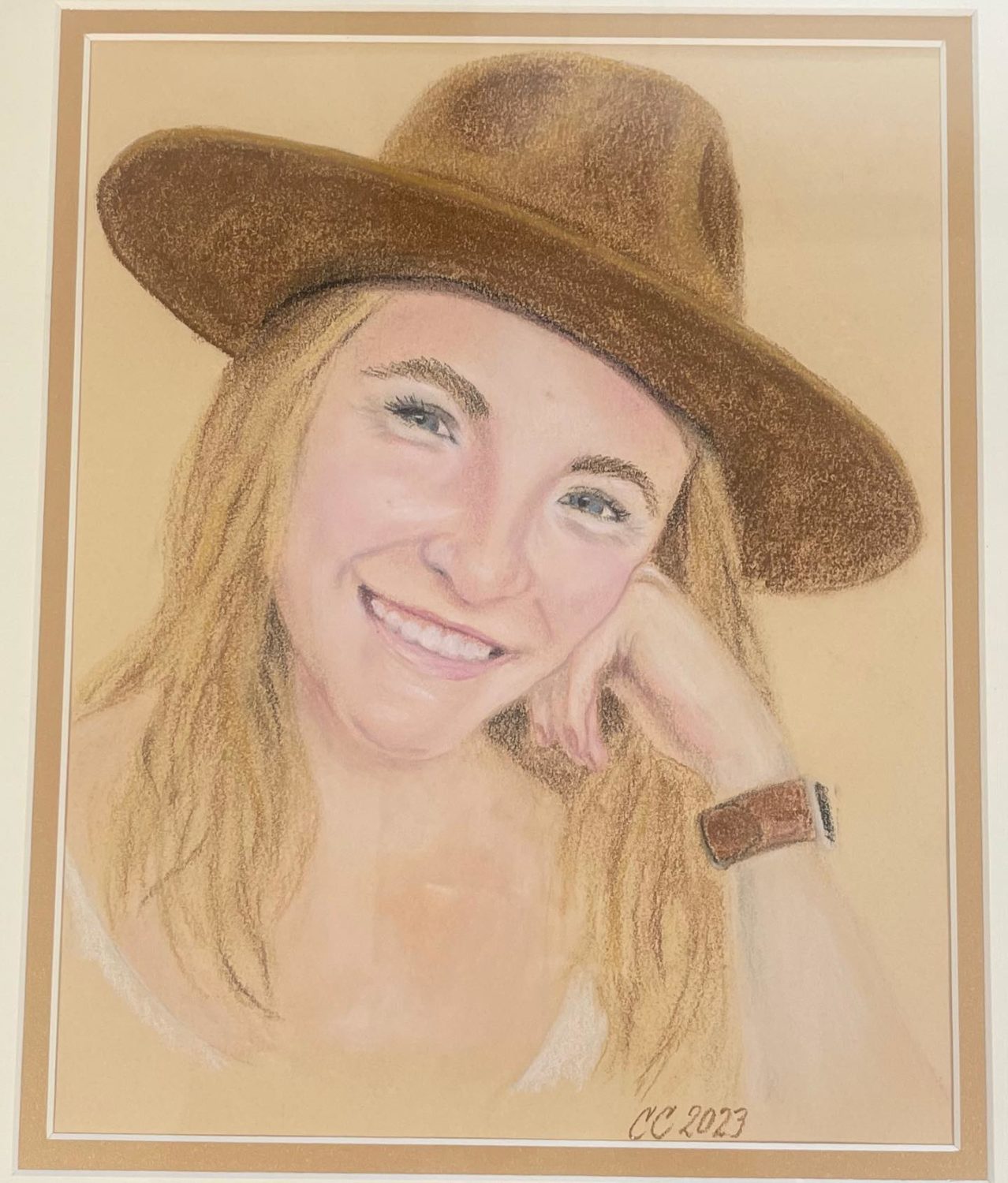 "Sea Blue" by Jimbo Tamoro

MEDIA: Bic Pen on Paper

What inspired this HOPE ART?

The subject of this piece has had serious episodes debilitating depression. So much so that she would be bed ridden for days, hiding from the discomfort of outside world under a cloak of darkness. And, as crippling as these bouts might seem to the rest of the world, she had the steely eyes of a resolutely determined soul. An unyielding gaze that embodies "hope." That unwavering stare is what I attempted to capture to, hopefully, inspire the collective heart of the audience as it has mine.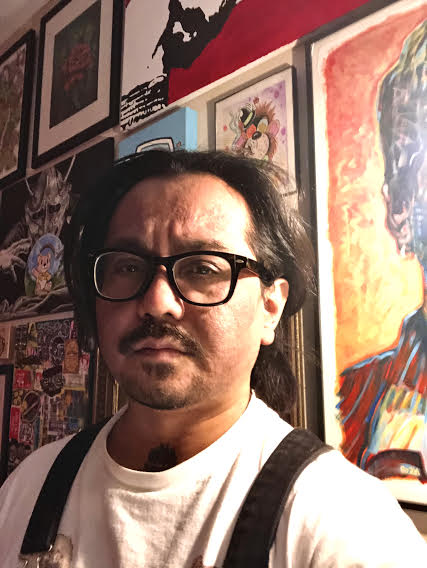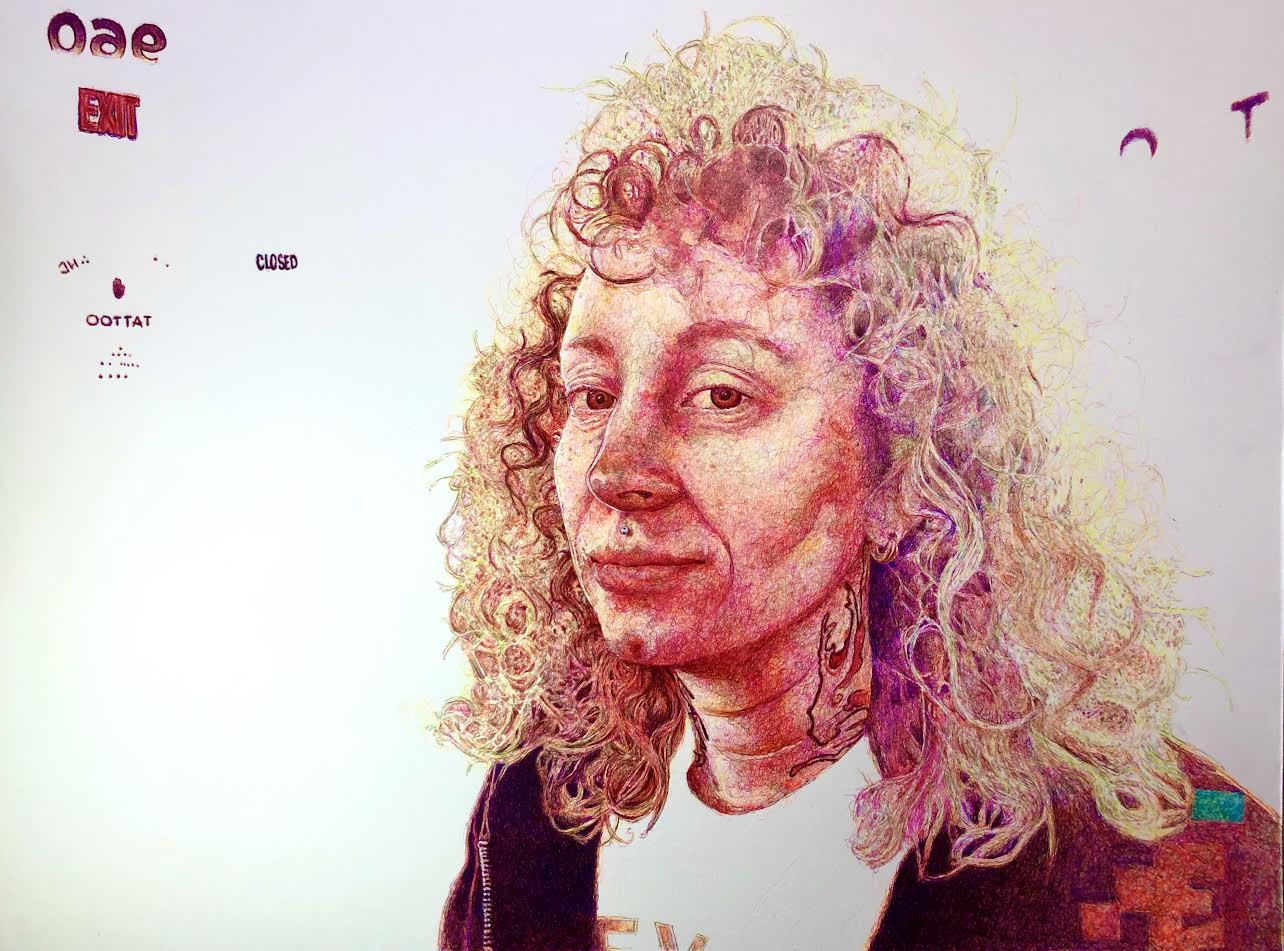 "I Thought I'd Never Get To Press Play" by Samantha Schneider

MEDIA: Oil Paint on Canvas

What inspired this HOPE ART?

The painting is biographical, symbolizing the loss of virginity. The sunglasses symbolize to be seen as a cool guy and fitting in. The digital can of peach juice pouring onto the head is sexual desire. The david head split and crying is the shattering of illusion, how I had been blinded by my first time and believing it was love. But the version of the person I had in my head was not the reality. My head was in the clouds and my idea that my first time was the one i'd be with forever was a head in the clouds kind of dream. I wanted to believe. Pink orchids symbolize grace, femininity, and sexuality. I feel that I have grown and developed more as a woman where as before I was hung up on not growing up. This Painting became therapy, a way to channel and get over my period of depression. I moved on and have hope that one day I'll find someone that appreciates me. But until then I am learning to love myself.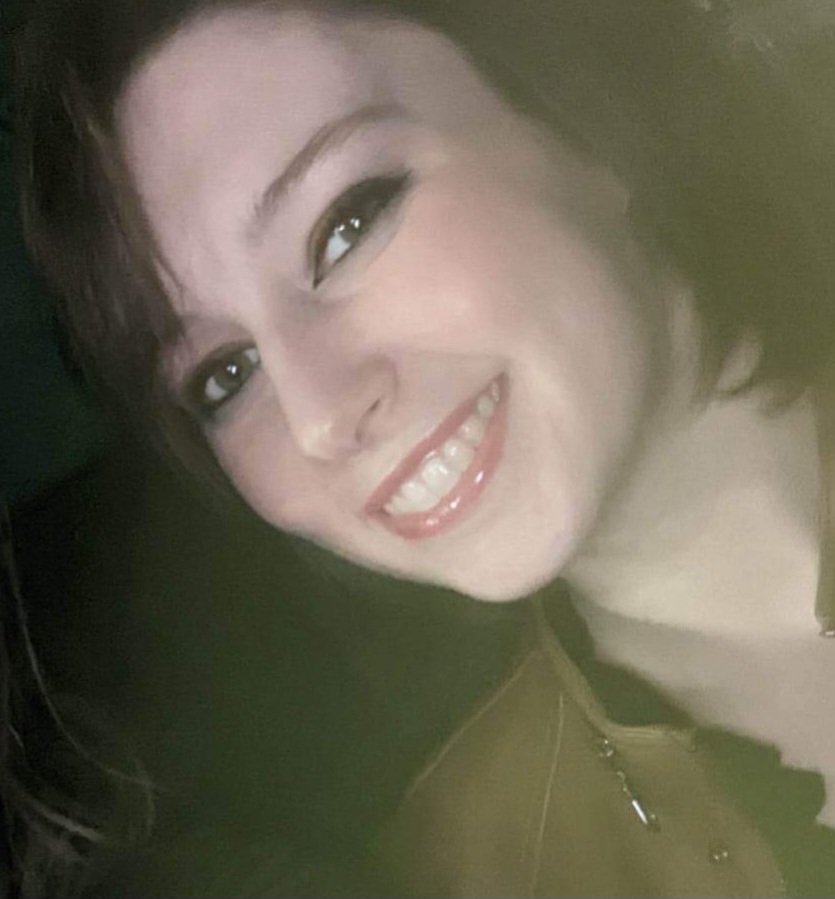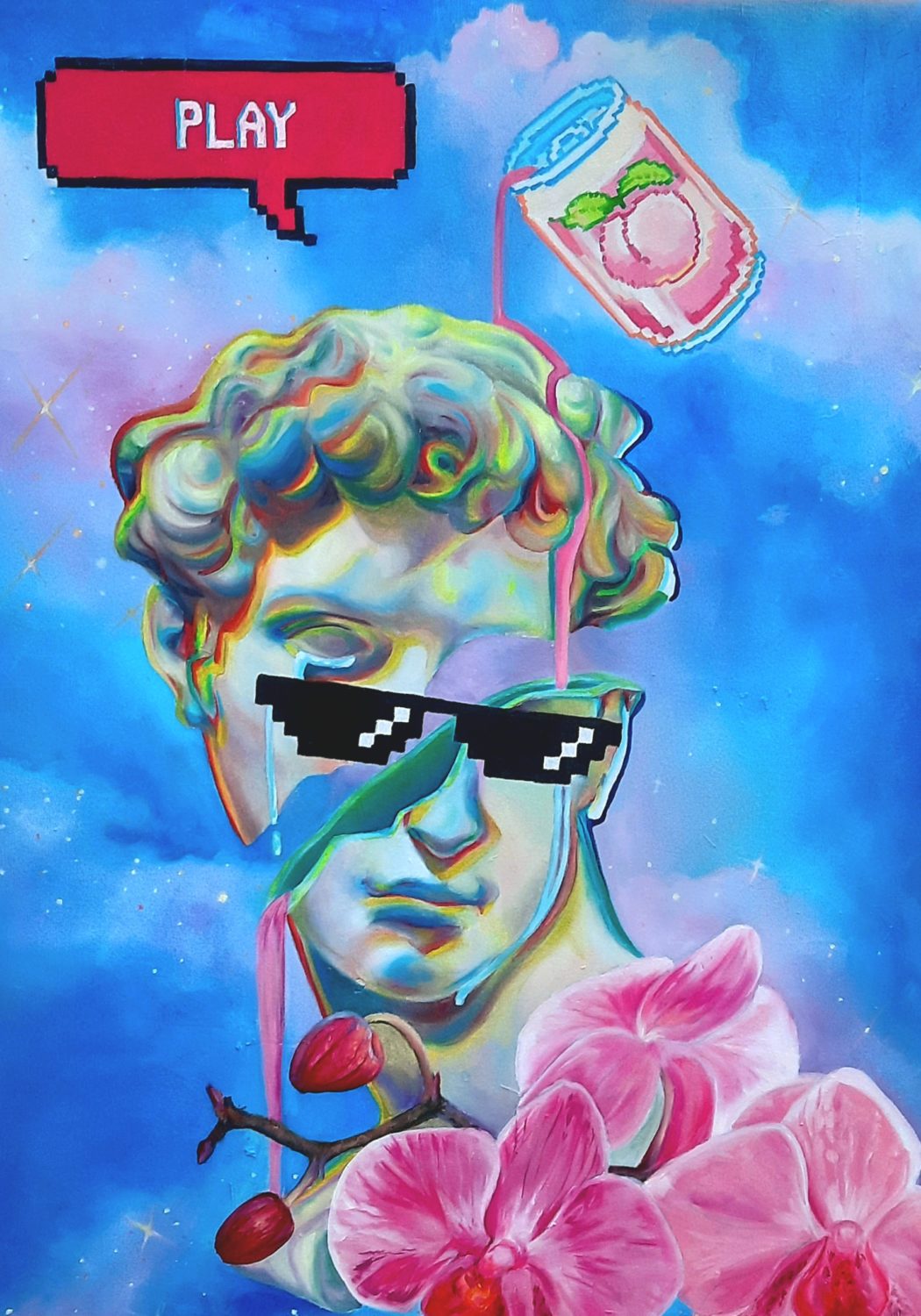 "Marisol's Magic Mangoes" by Jennifer Poppen

MEDIA: Mixed Media Painting

What inspired this HOPE ART?

"Marisol's Magic Mangoes" is inspired by a series I have been working on about an elder in the village who provides Hope through food security produced from her magic grove.

Additional Information

Jennifer Poppen is a mom, artist, and art educator who has exhibited her work throughout the U.S. for over 30 years.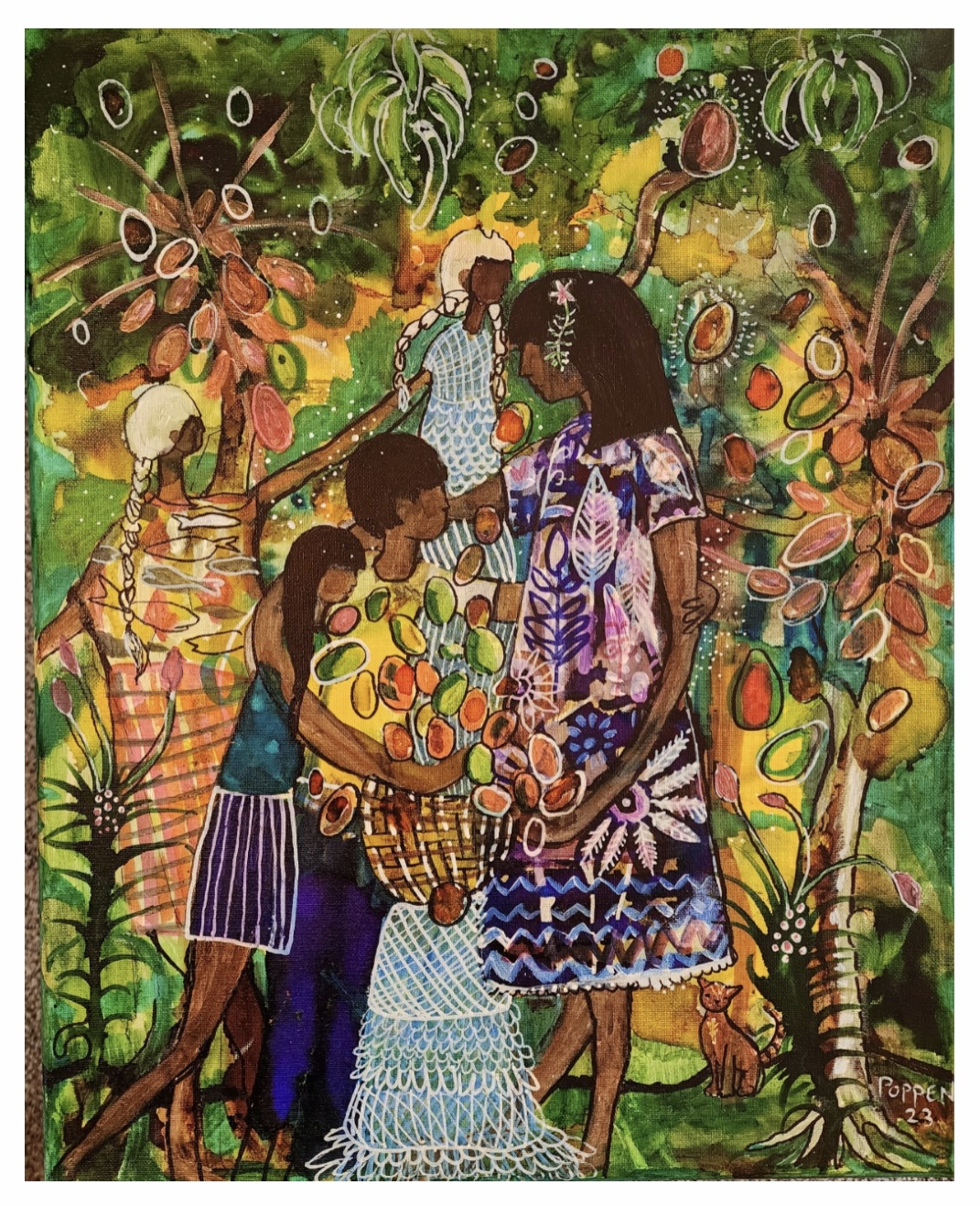 "Dysmorphia" by Raven Starr

MEDIA: Acrylic on Canvas

What inspired this HOPE ART?

I struggle with Body Dysmorphia Disorder, and this piece is about struggling to see myself as I really am, let alone as beautiful. This piece allowed me to be honest about the way I see myself, and 2 years later, I'm finally getting to the roots of my distorted self-image. I am healing ancient, deep wounds.

Additional Information

This piece is not for sale.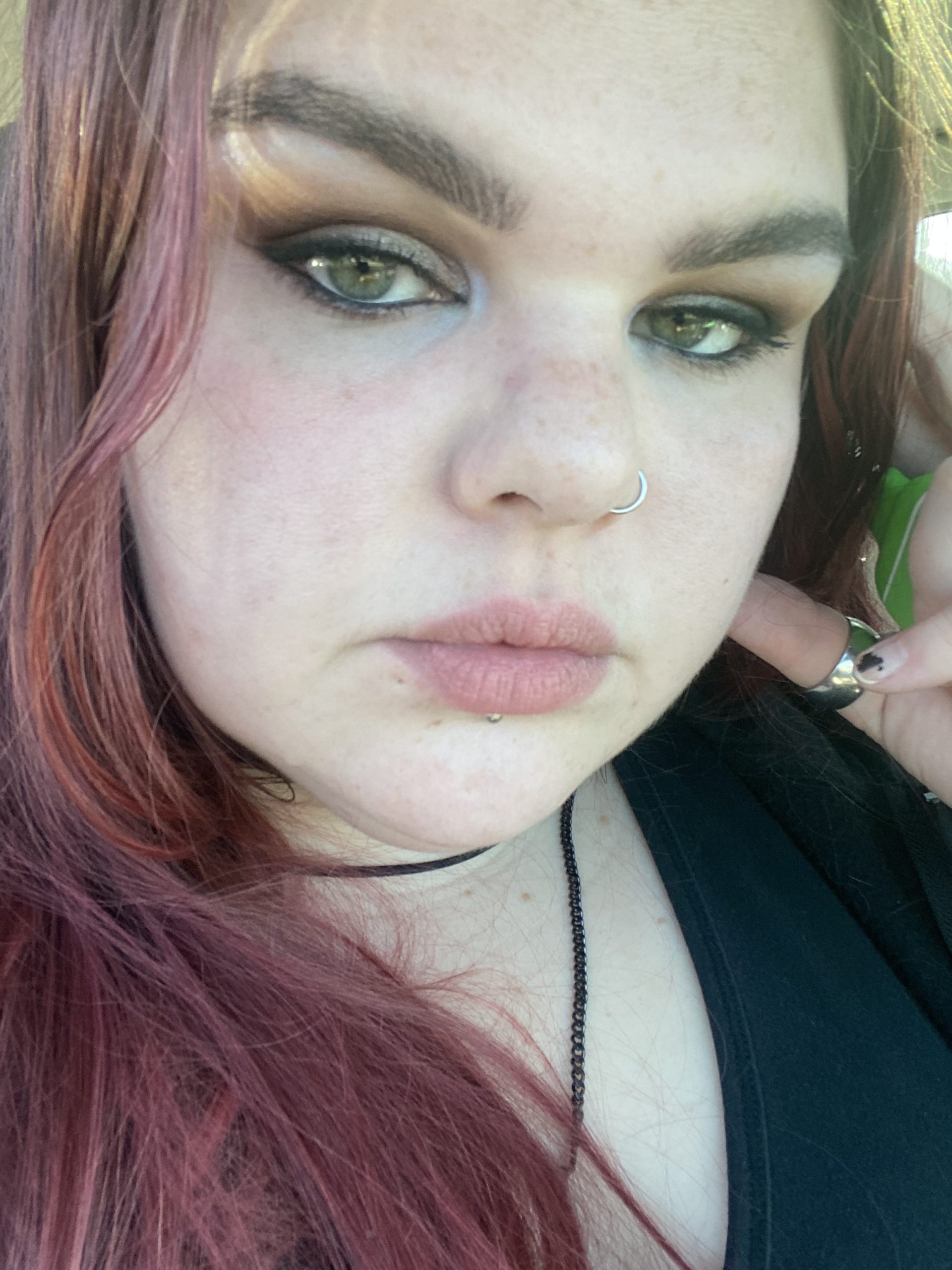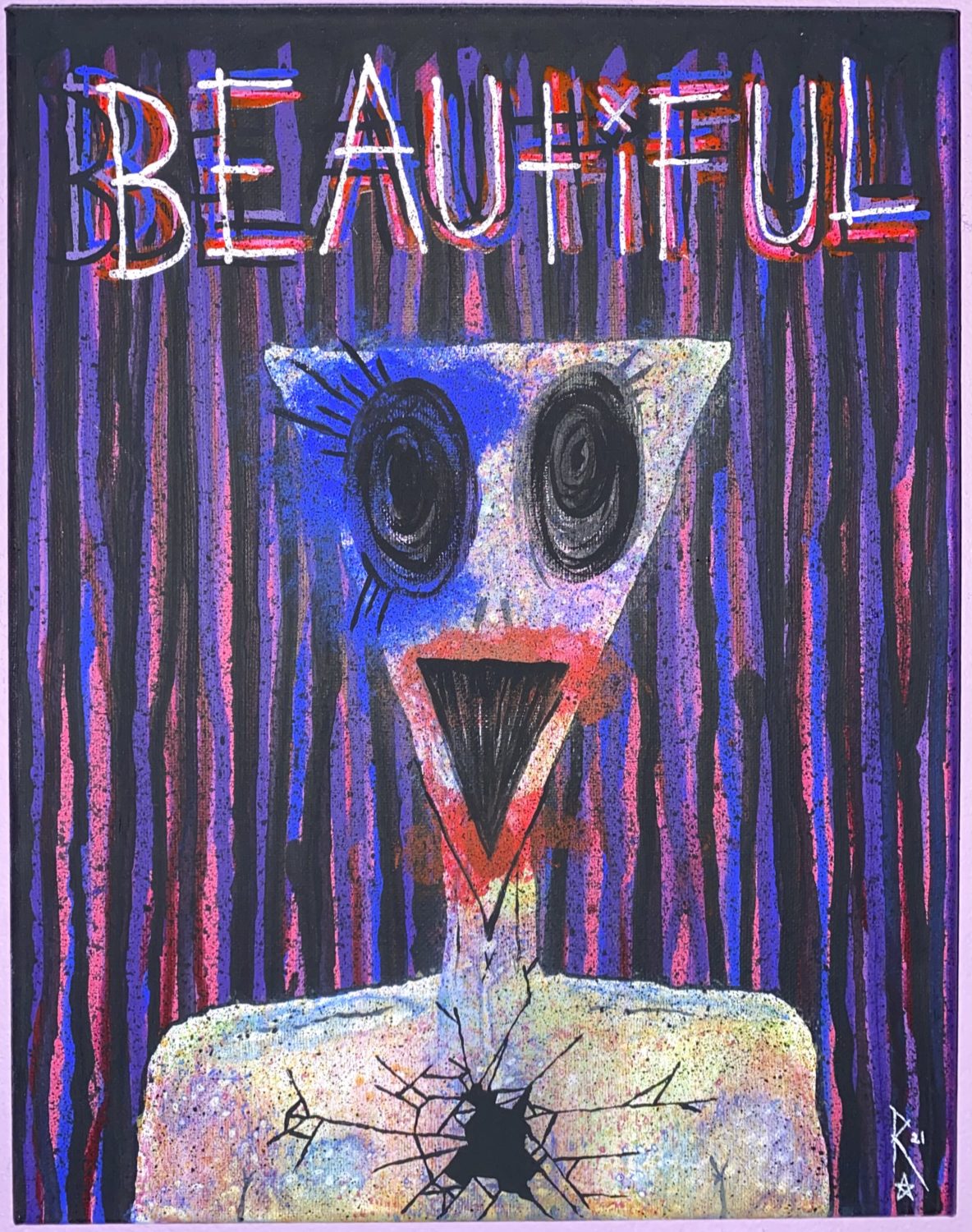 "Growth" by Drew Anderson

MEDIA: Painting

What inspired this HOPE ART?

Looking to the future and standing tall like a pine.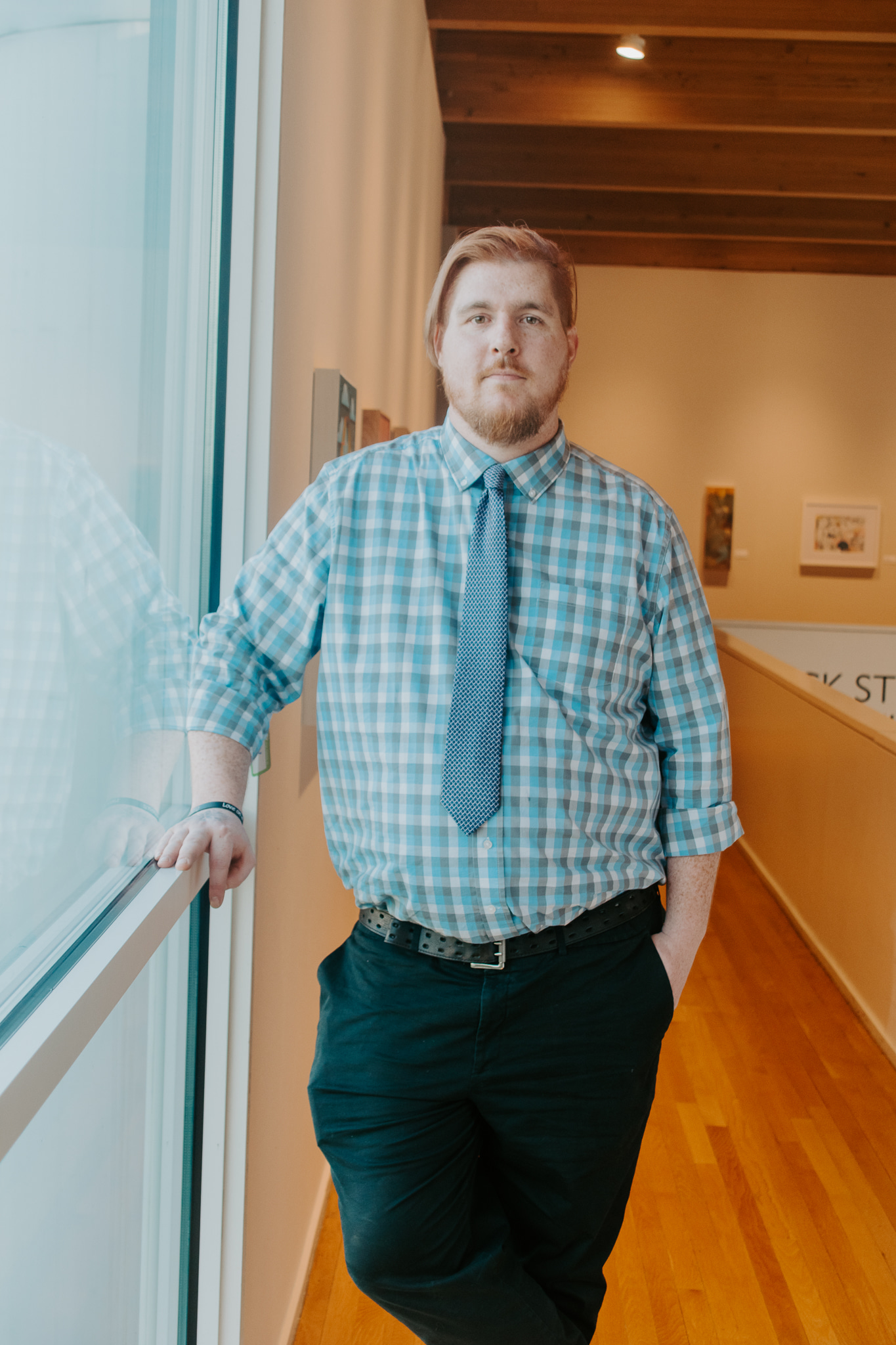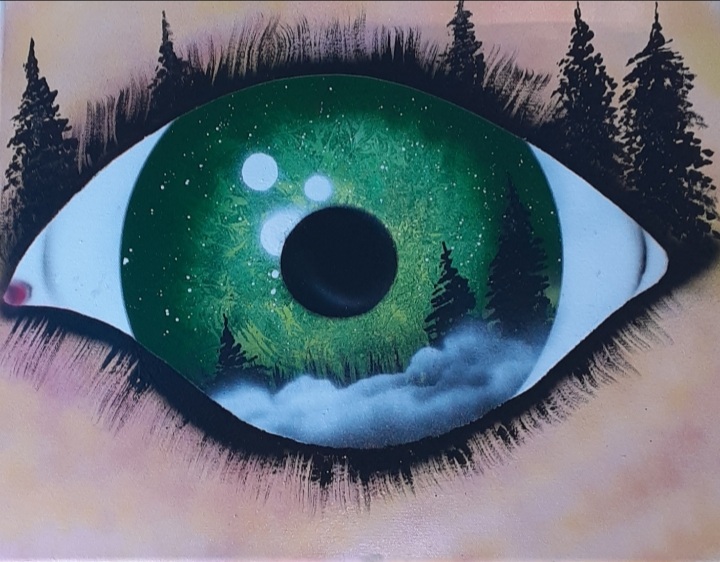 "Flowers Rising" by Amanda Stricklen

MEDIA: Ceramics

What inspired this HOPE ART?

In 2016 I had brain surgery that reduced strength in my arm. The surgery came with different challenges and less than ideal results. Throwing on the wheel became more difficult. I was able to overcome the challenge of throwing taller vases by incorporating different techniques into my art making. The running glaze represents the difficulties I faced, while the flowers rising through the glaze represents the persistence I continue to possess.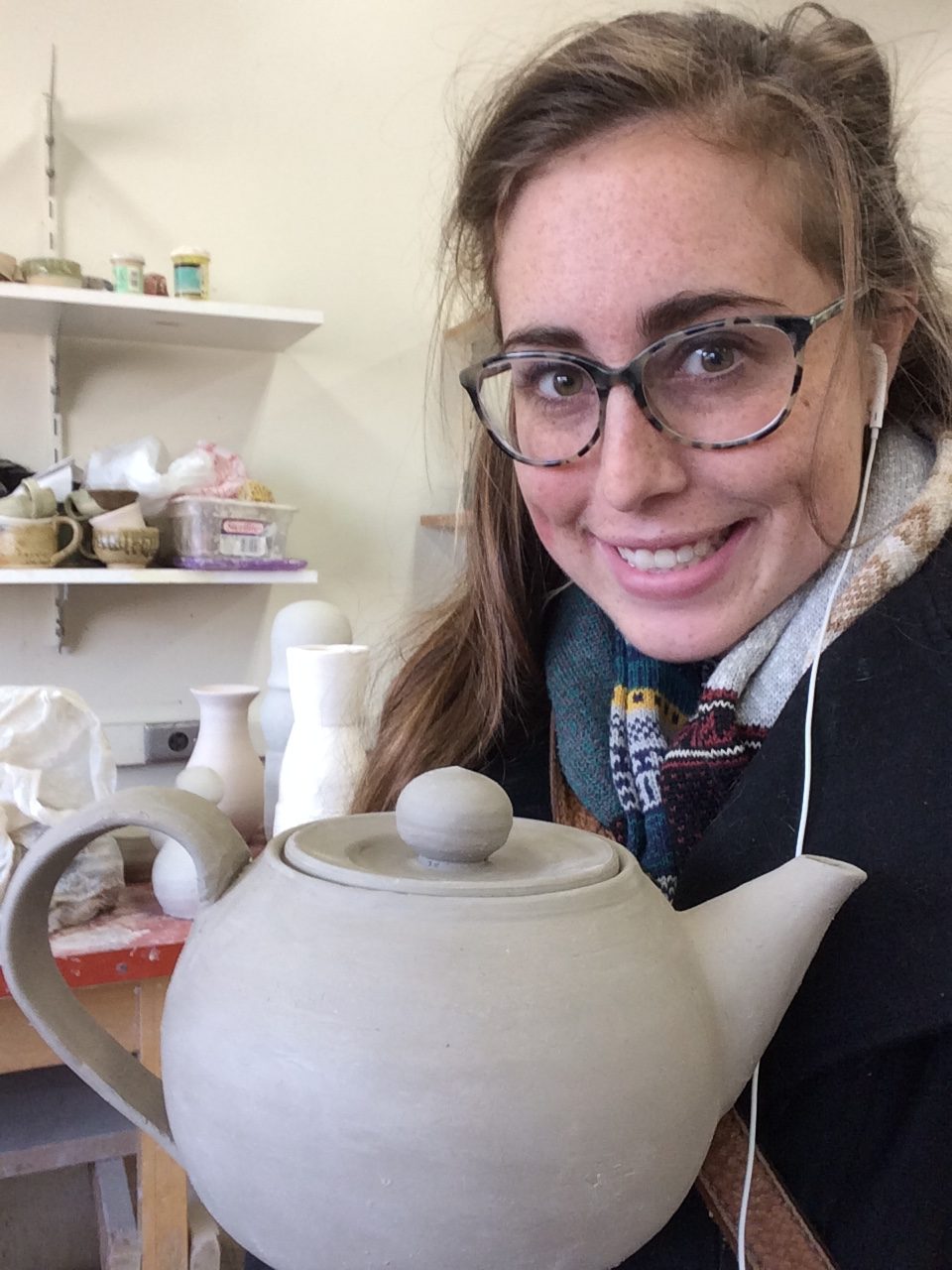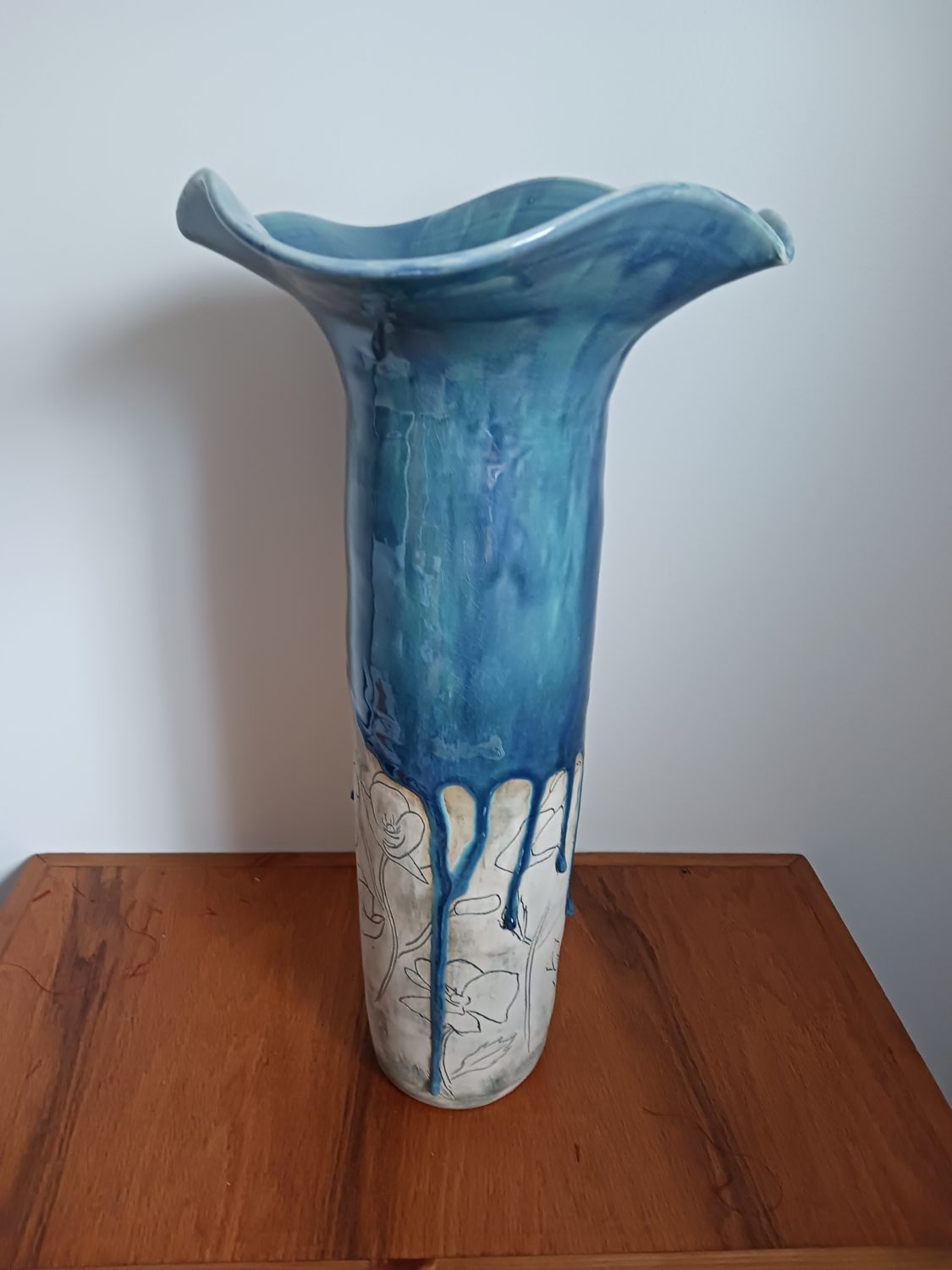 "My Turn" by Maria McGinnis

MEDIA: Oil Paint

What inspired this HOPE ART?

I have been struggling a long time with mental health health issues and I worked on a group in this series and finally felt it was my turn for hope when I did this piece.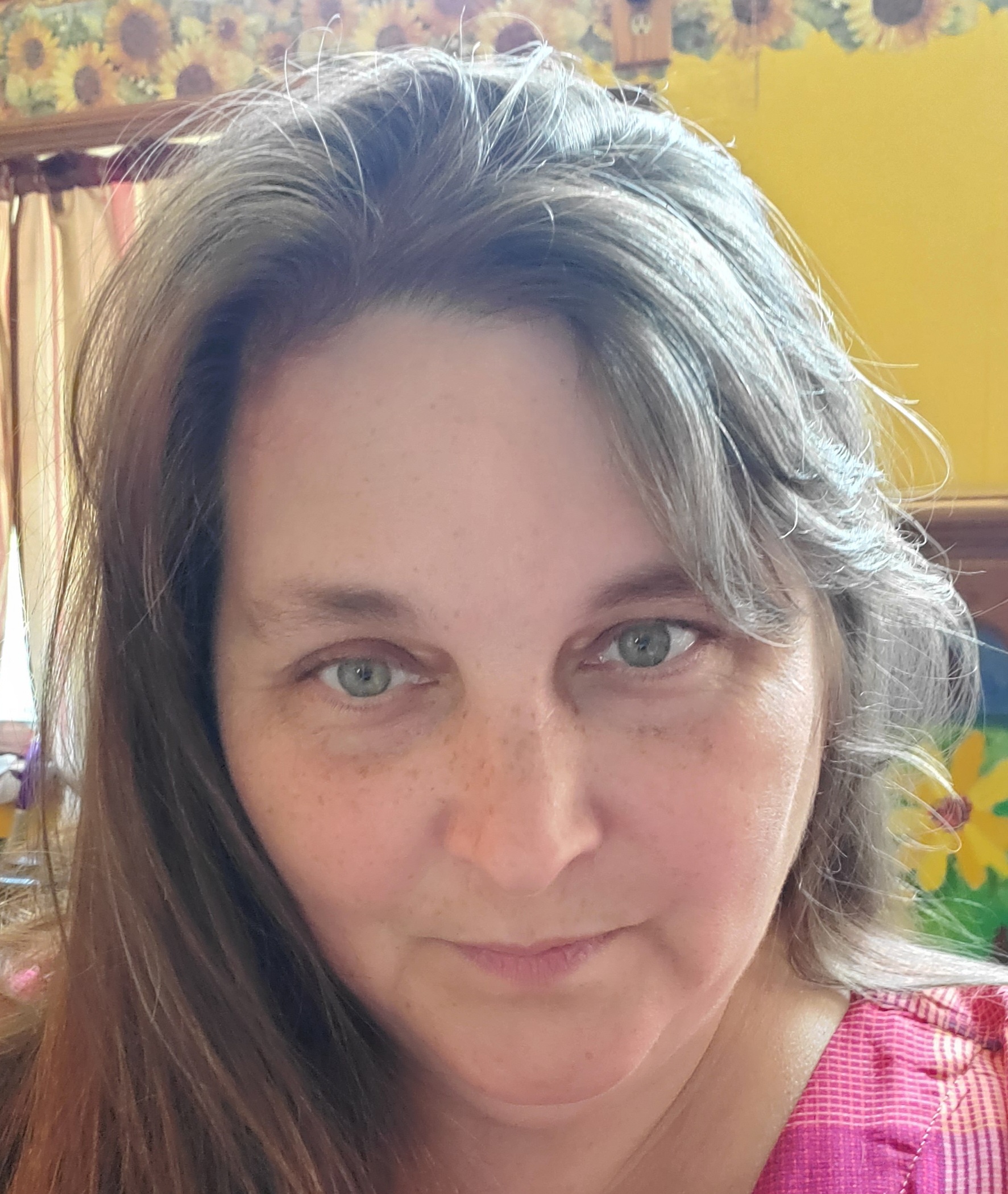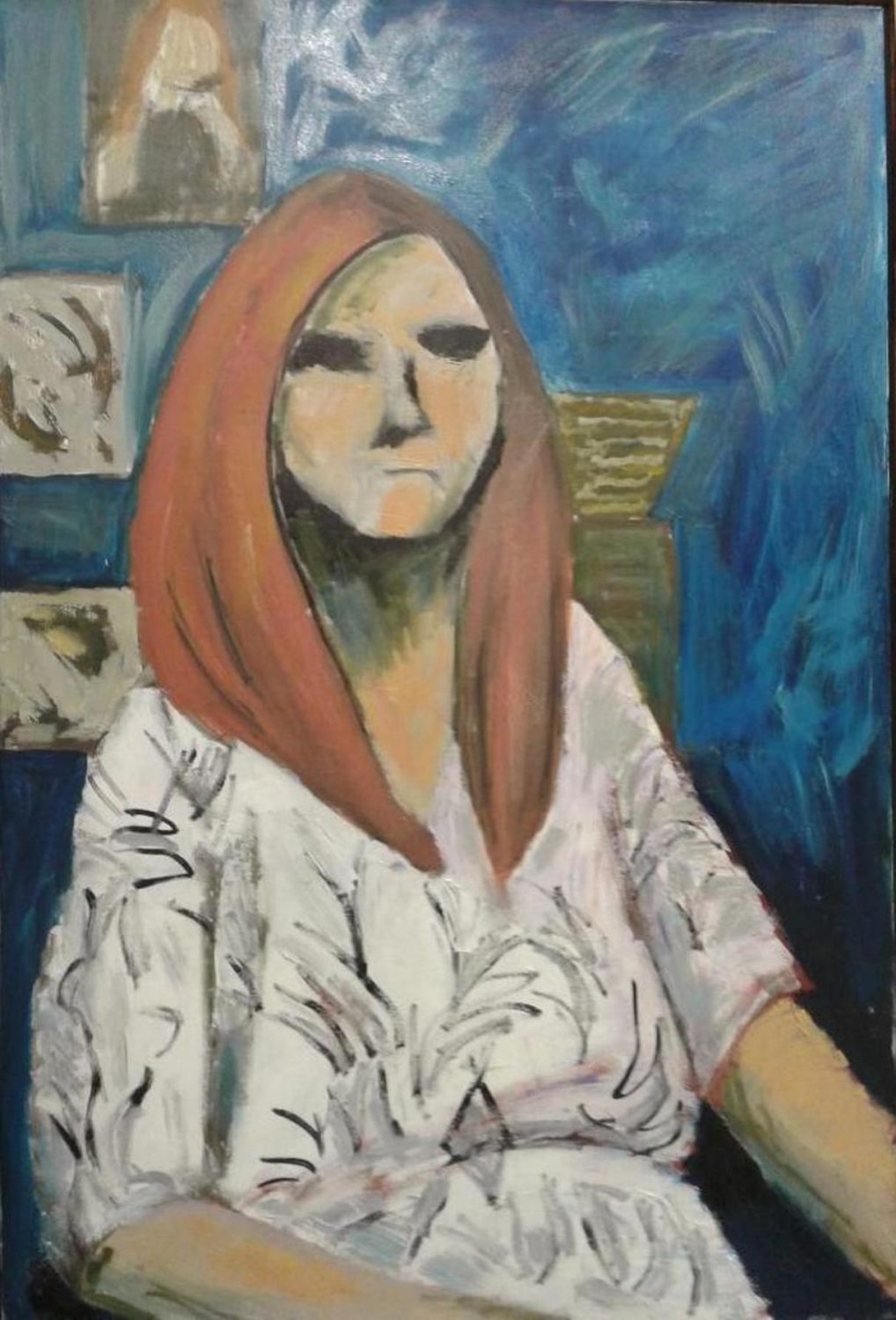 "Layla" by Gretchen Wuchich

MEDIA: Acrylic Paint

What inspired this HOPE ART?

Going to keep it real and honest here . After going thru losing my job of many years from the covid pandemic and having some unexplained severe fatigue and other health and stresses I started feeling very down and hopeless and my self esteem plummeted . . . Along with my supportive husband I needed something to also help me deal and heal and give me hope too keep on going thru my journey. In which we all have a journey and challenges to different degrees.

Painting helps me overall just feel better all the way around with my emotional and physical well being and keeps my mind on the paintbrush instead of in my head. I'm self taught after doing a couple paint by numbers. I knew I could at least try to teach myself. I paint everything from nature scenes to goldfish but I particularly like to paint 'corky' fun ladies 🙂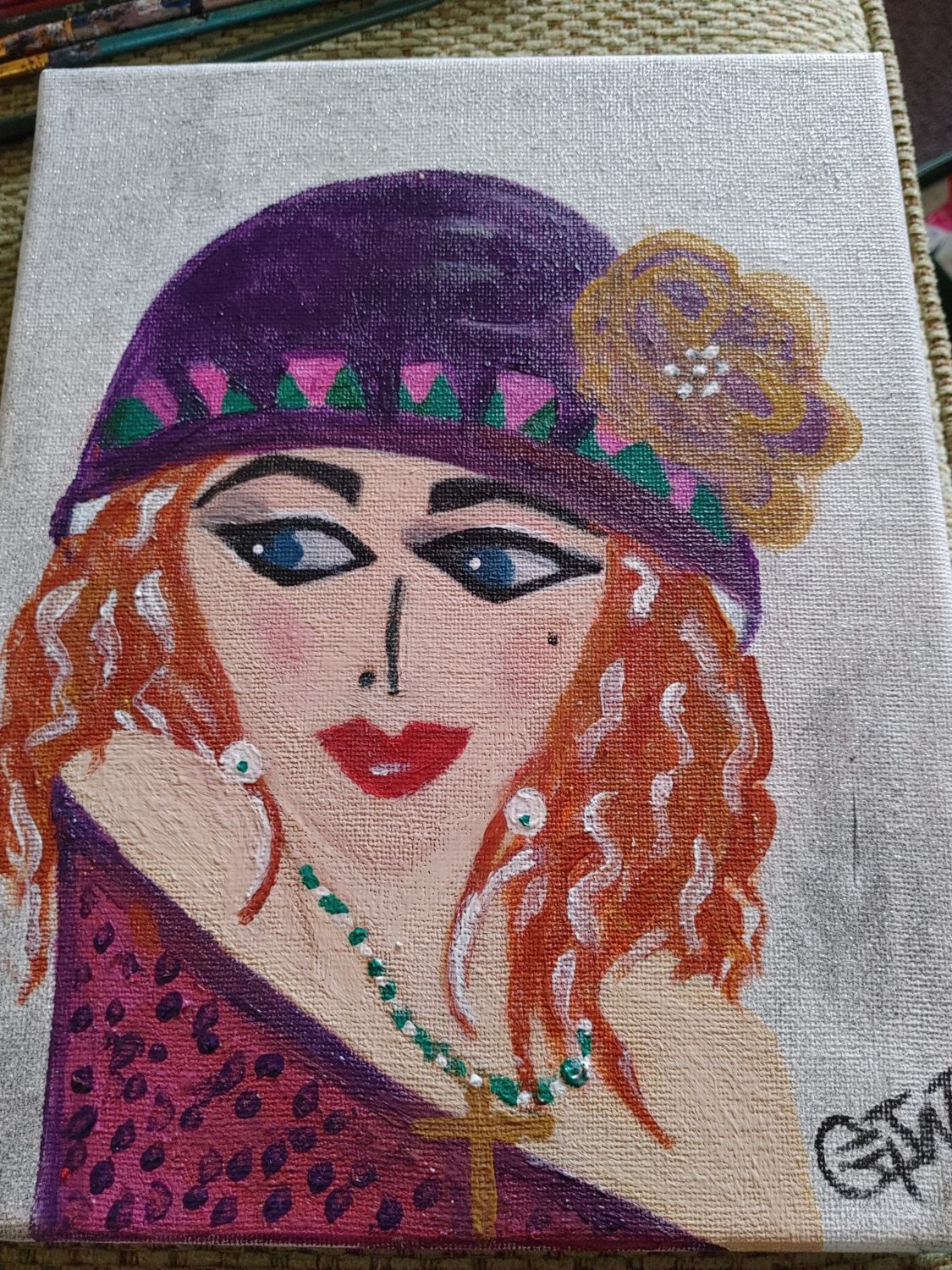 "Mandala Sunflower" by Sharon Scott

MEDIA: Colored Pencil

What inspired this HOPE ART?

Drawing mandalas relax my mind. The coloring and shading have a rhythm that is very calming. "A mandala is an expression of the totality of the self."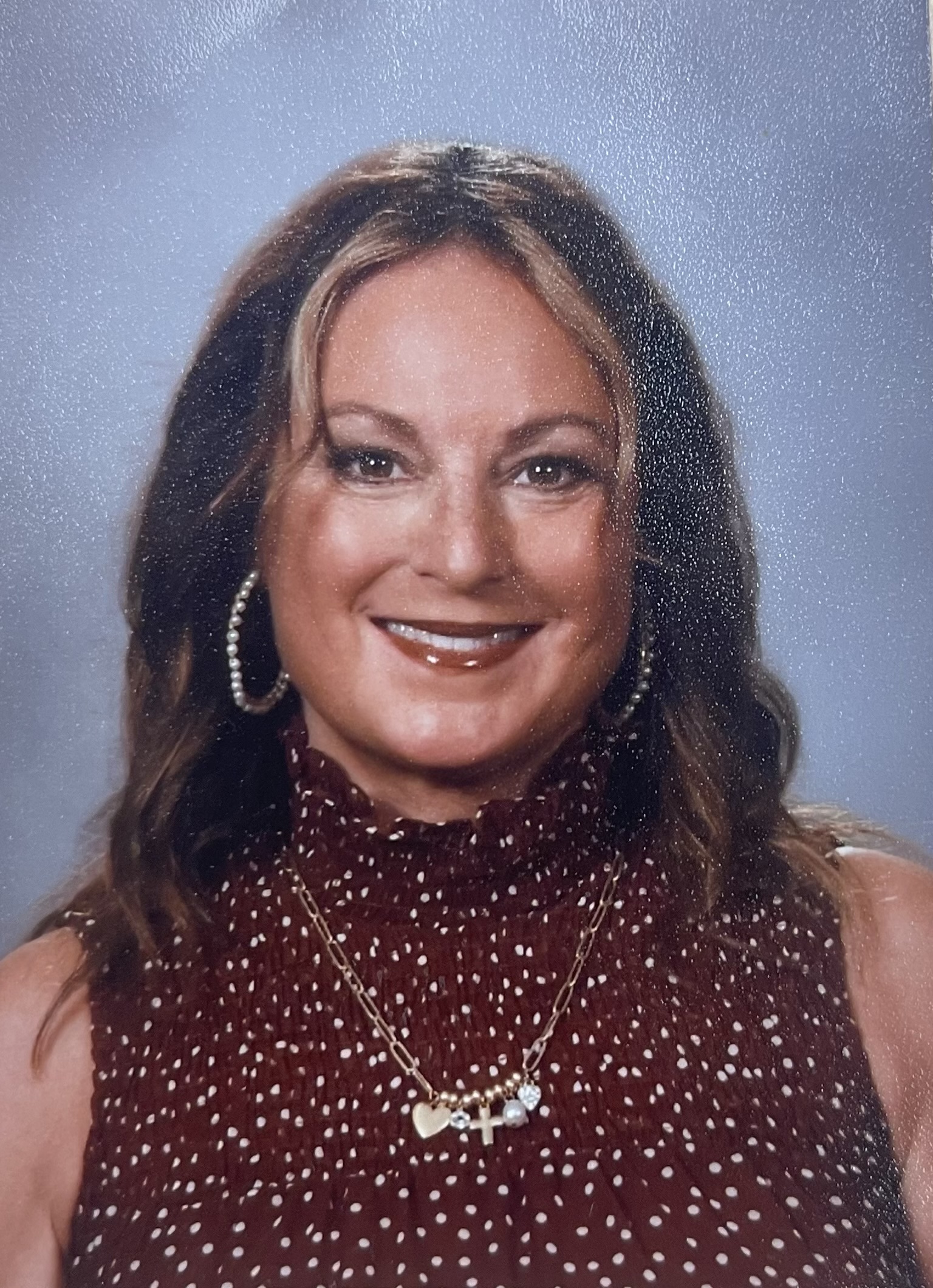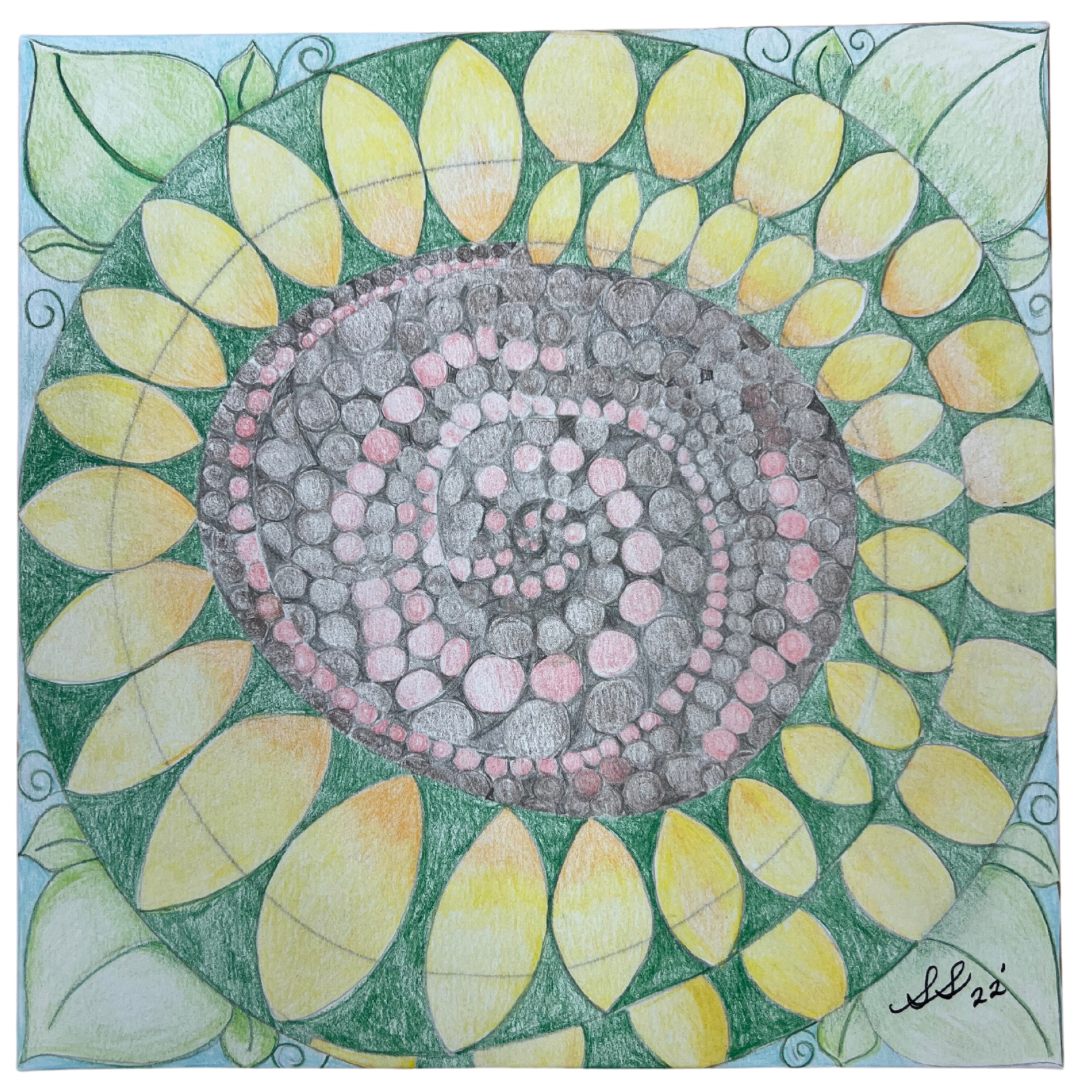 "The River of Life" by Evangelia Philippidis

MEDIA: Scratchboard

What inspired this HOPE ART?

A few years ago I was misdiagnosed with cancer, this piece is a reflection of what I was contemplating as I saw adding cancer to my life. We all travel down life's river and at times that river can be dark and foreboding but the light of hope guides us and the voice of "god", symbolized by the raven, whispers of faith. The souls of those who have come before us and have loved us caress us like the wings of moths giving us strength to face the darkness.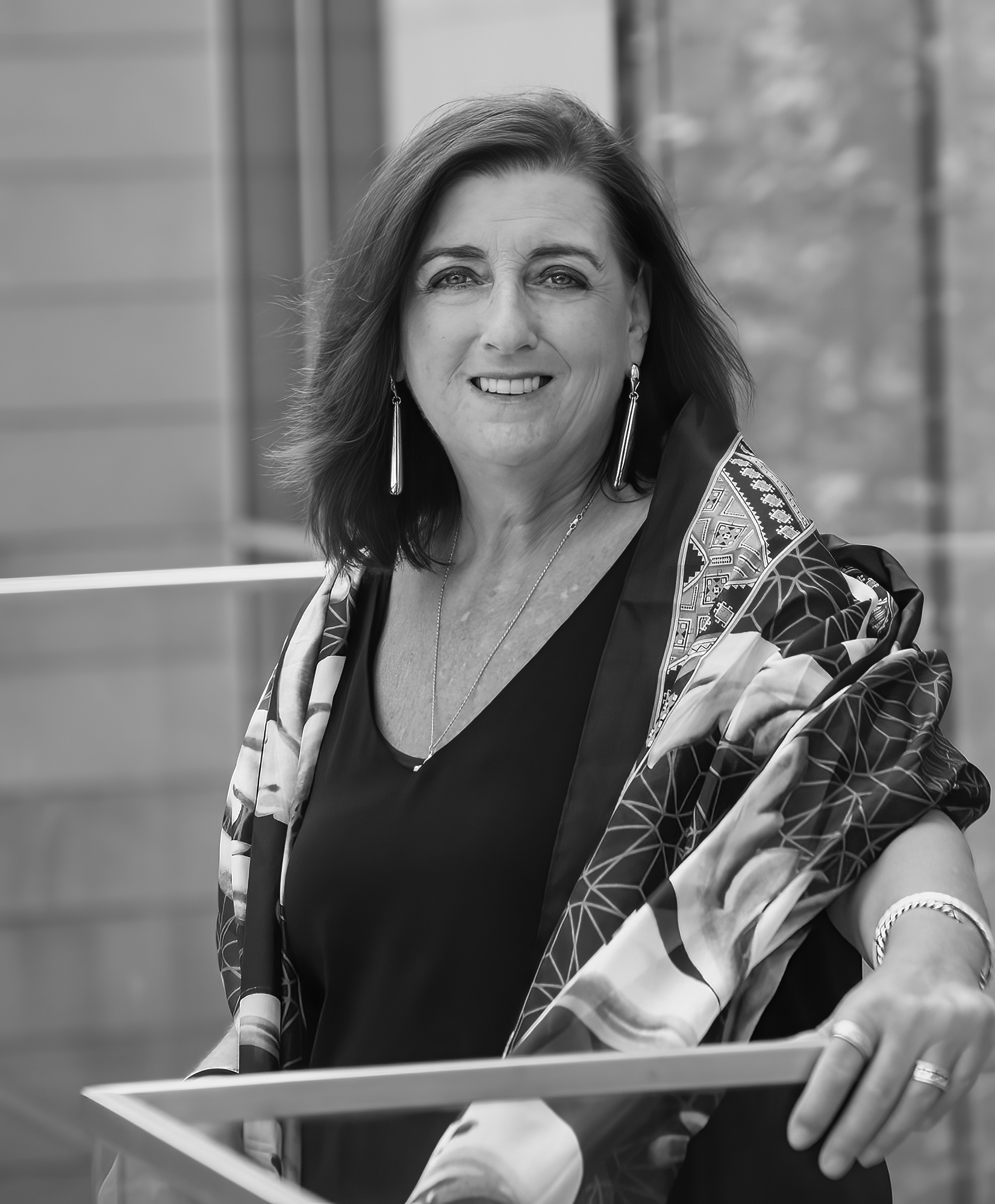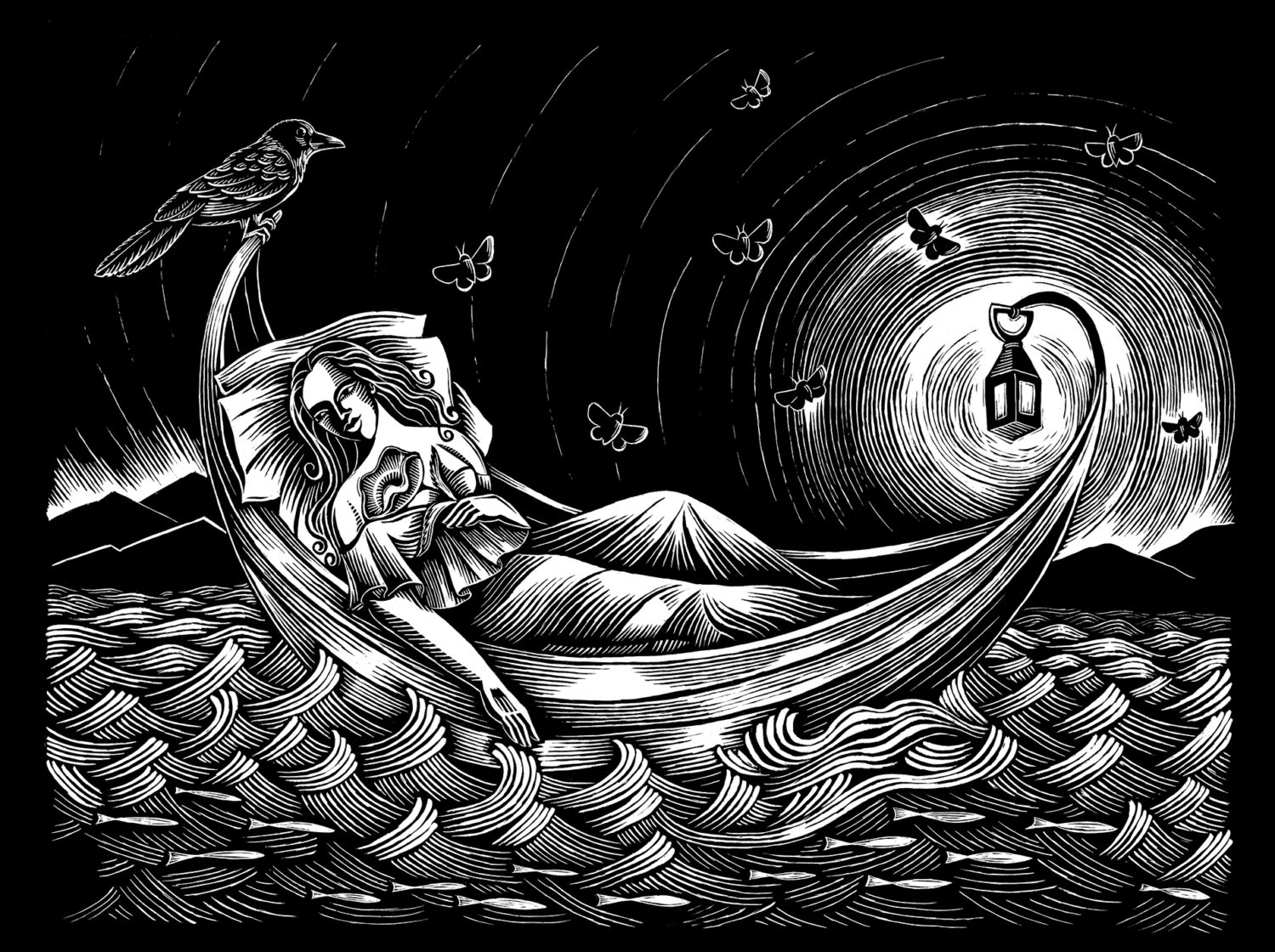 "NECCO Hope" by Kym Lamb

MEDIA: Photogragh

What inspired this HOPE ART?

My father used to get me NECCO's from the grocery store when I was a little girl. They were a reward for completing a task and became "our thing". When I got sick several years ago, he brought me a pack to help remind me he was with me, even when we were apart. They were my safety net and reminder to keep working toward my goal. To this day I keep a pack in my purse to remind me life can always be sweet, no matter what I am going through.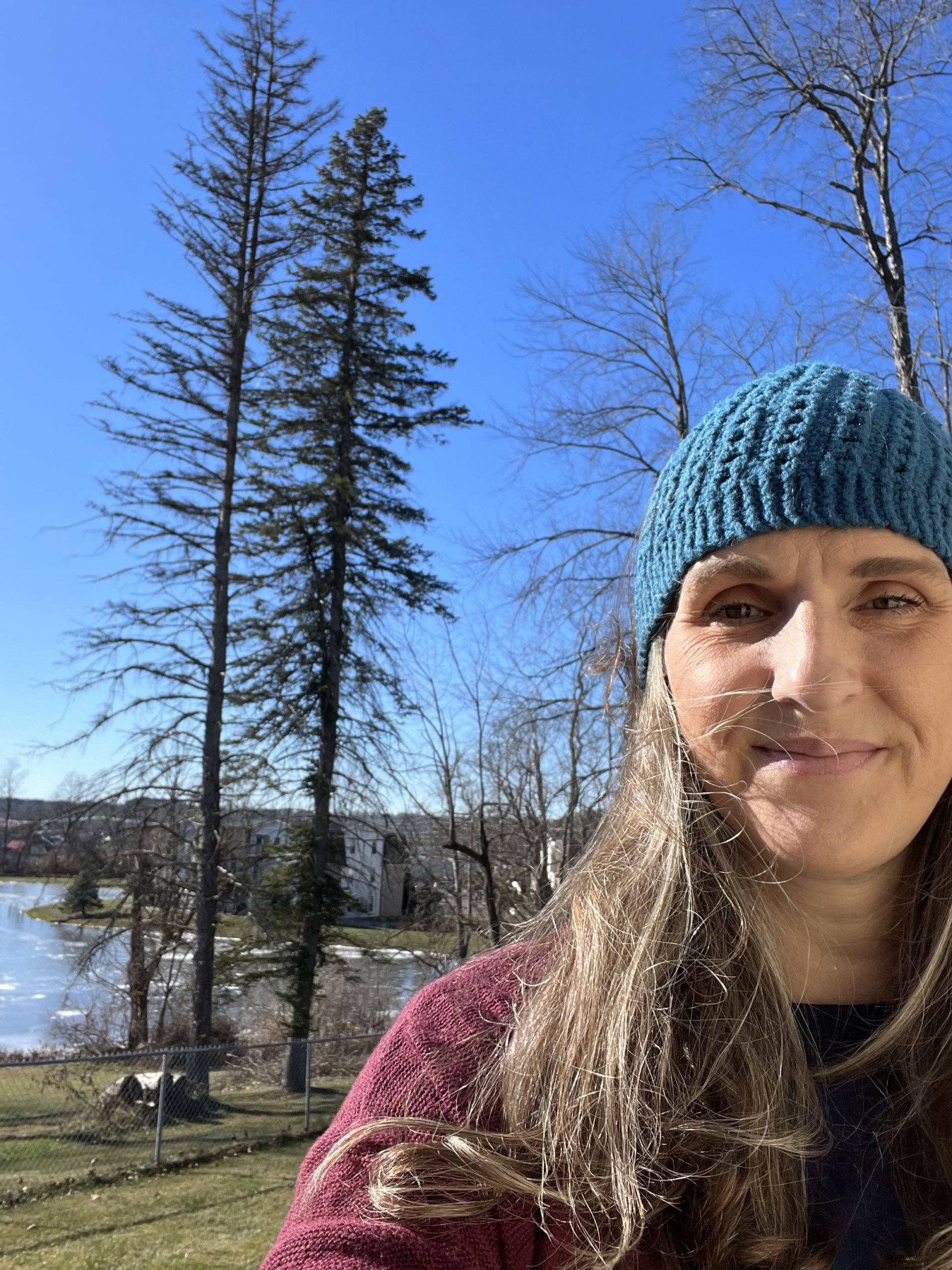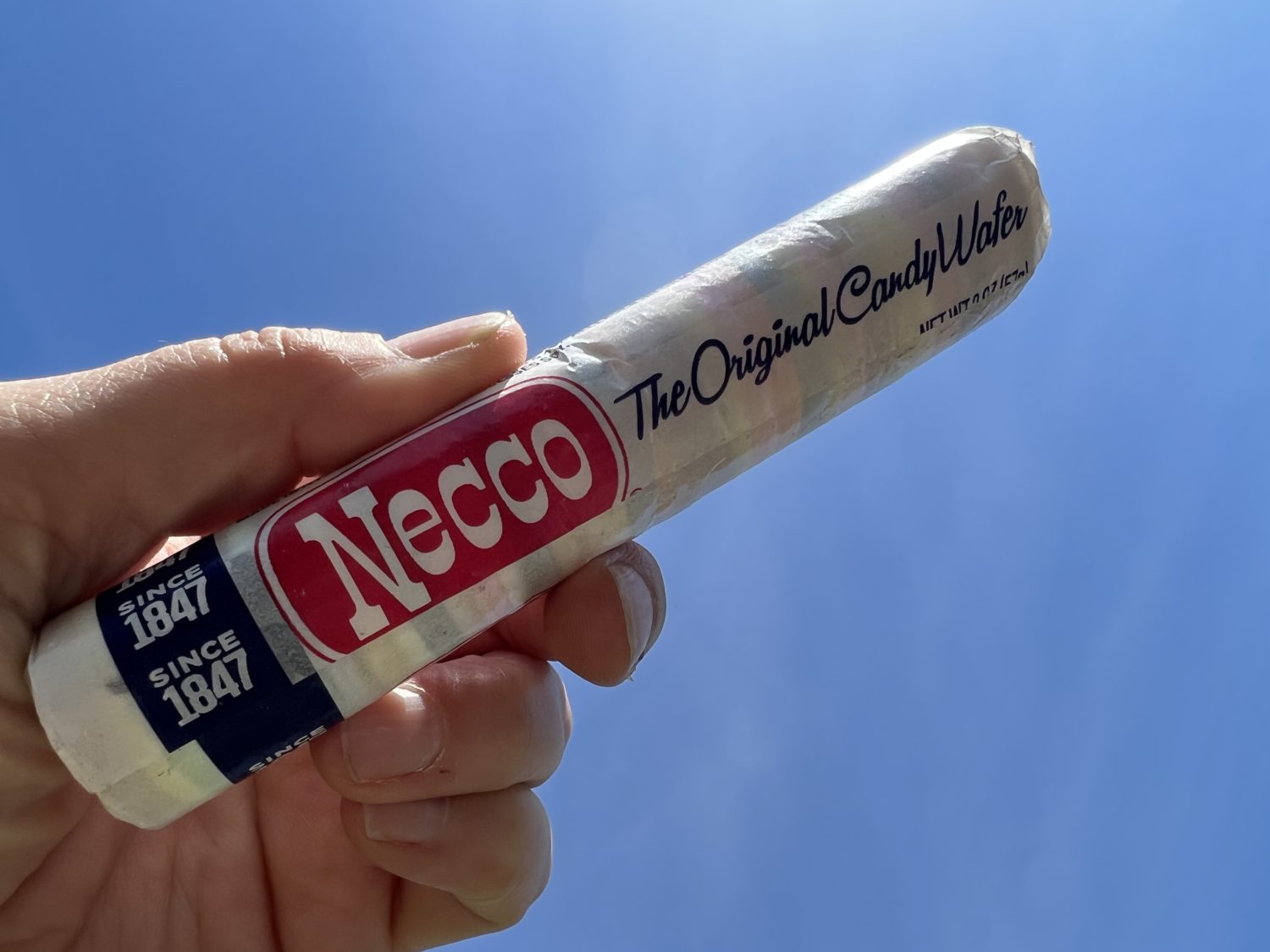 "Kaleidoscope" by Gwen Yockey
MEDIA: Acrylic Painting

What inspired this HOPE ART?

My father was a victim of the 2016 opioid epidemic, but he was more than a statistic, he was my dad. Losing him fundamentally changed me and for years I refused to talk about it, or him. While his death made me realize that I wasn't ready to take my own life it also robbed me of a good portion of my passion for making art. He had been one of my biggest supporters and weeks before I was meant to start art school he disappeared from my life forever. He's missed so many milestones in my life and I've had to figure out who I am without his guidance. It wasn't until the beginning of this year that I started creating art again and this painting is the first one I've completed since 2017. It feels like relief and a kaleidoscope of colors beneath my feet to go from ominously existing without him in a murky haze to allowing myself to live my life in full color again fully acknowledging and accepting that his loss will always be present but it won't prevent me from creating anymore.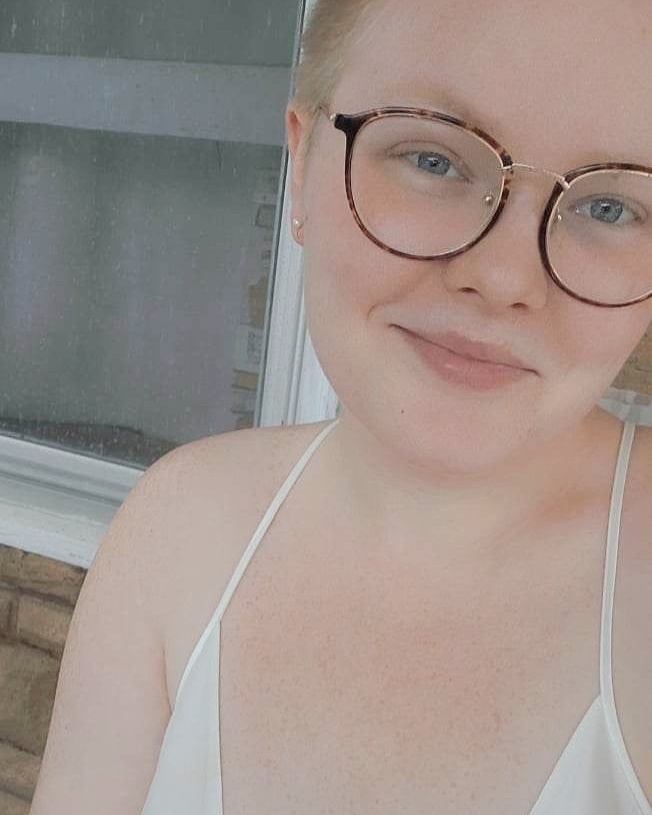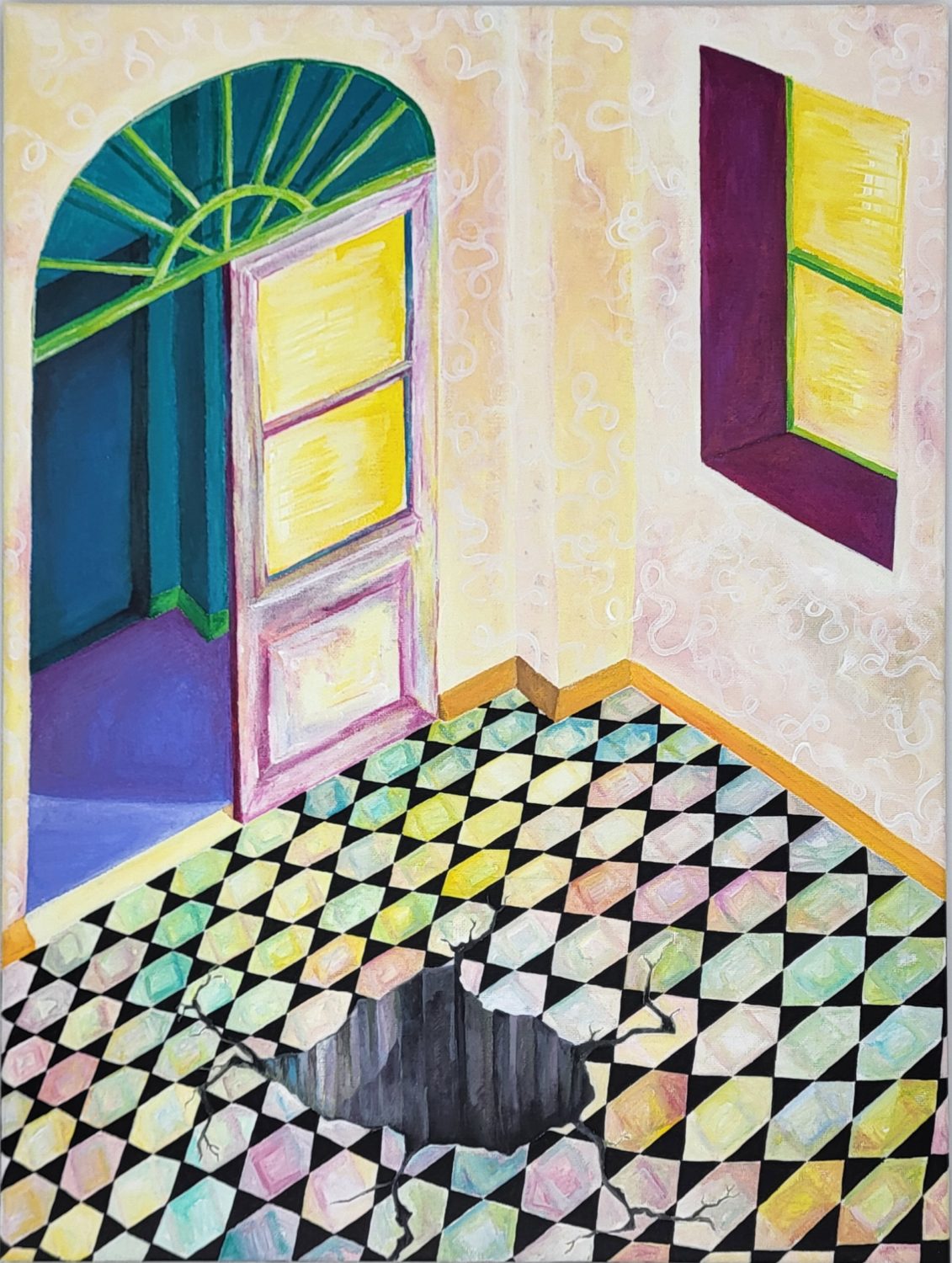 "Stepping Out" by Crystal Stokes
MEDIA: Oil on canvas board

What inspired this HOPE ART?

Throughout my life I have struggled with depression and anxiety. In the past, fear of failure has lead me down a deep path of self destructive habits and thoughts. My faith in Christ has helped me to realize that my fear of failure is mostly in vain. God has shown me that no matter how much I try to take control, He is in ultimate control. Sometimes we need to step out in faith. Sometimes when we look at the situation around us we are not seeing the complete picture. Seeing the unseen world and seeing how God is working in your life is crucial to growing in our relationship with Him. In the past year, God has helped me to grow in His peace which is not the kind of peace that the world gives.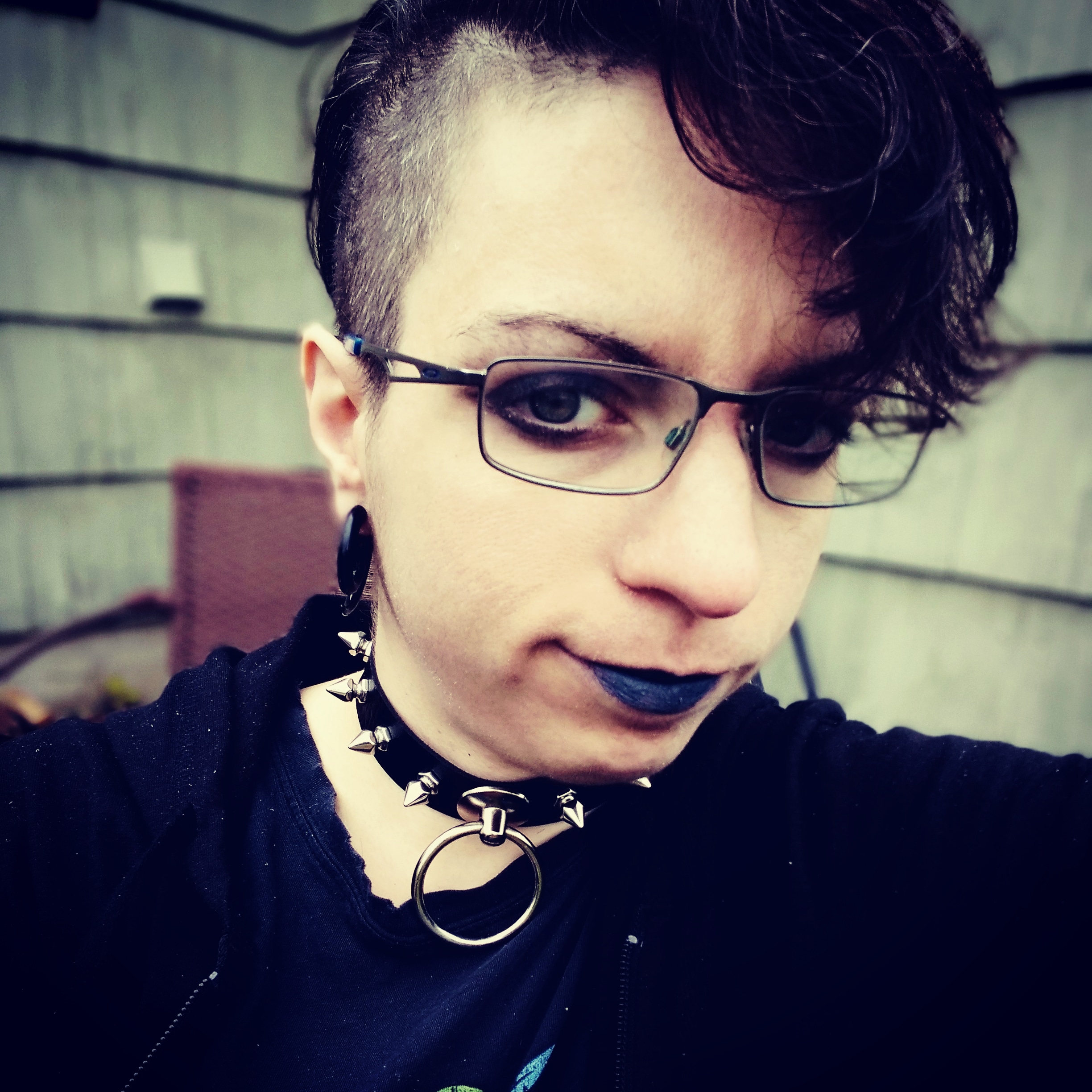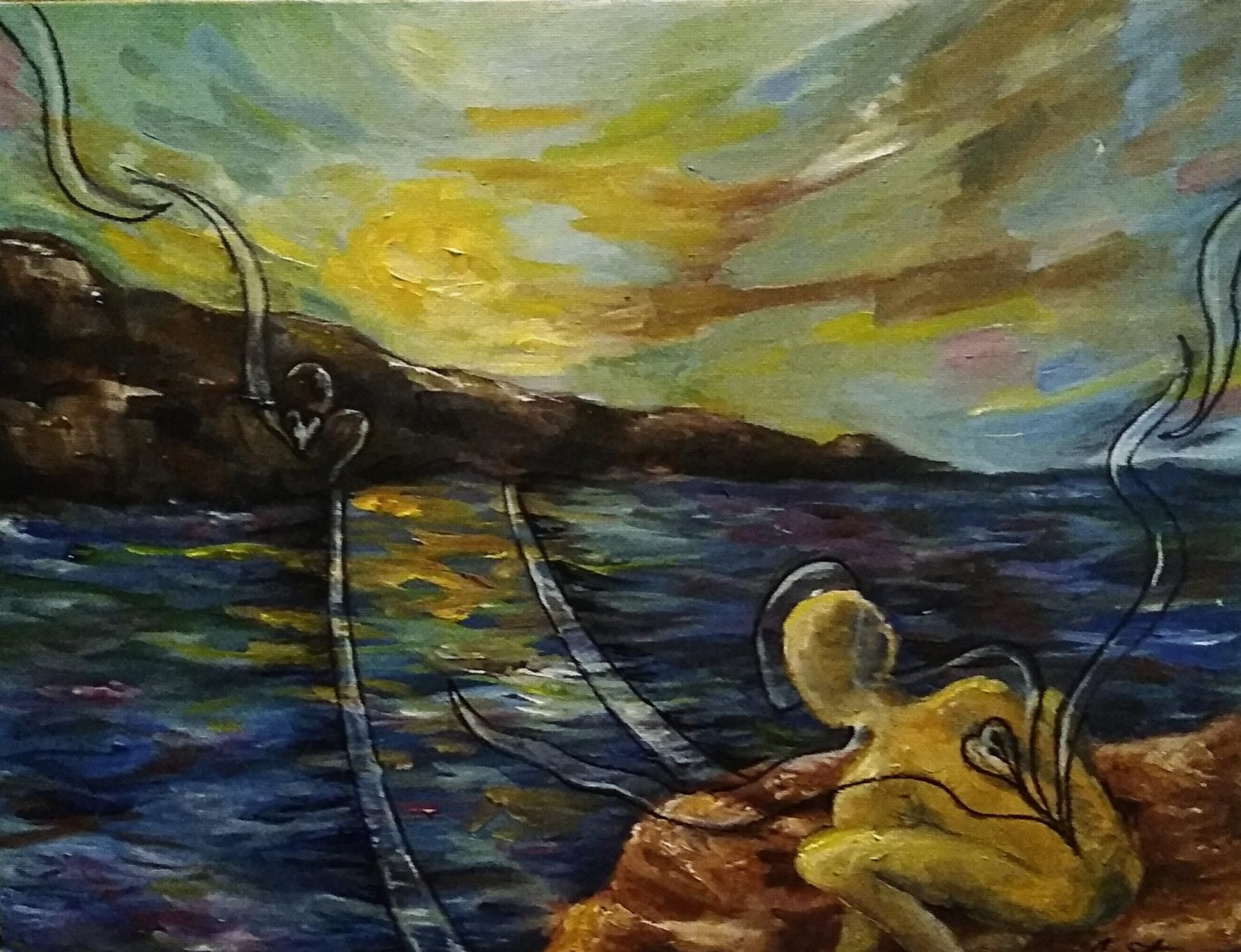 "Hope On Display" by Stan Rust
MEDIA: Photo

What inspired this HOPE ART?

I'm awed by the beauty and majesty of Gods handiwork. His creation has and still gives me hope in good times and especially during life's trials.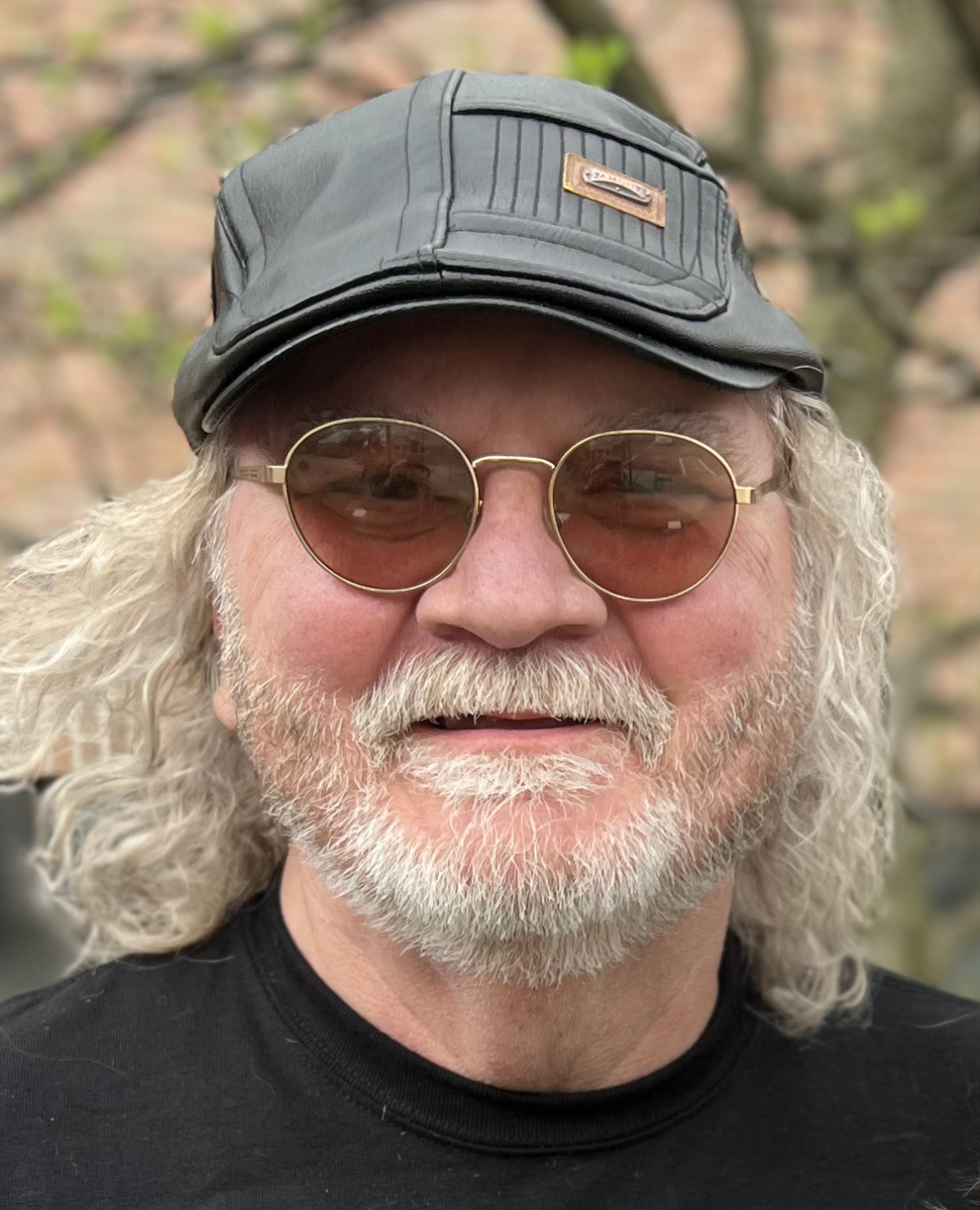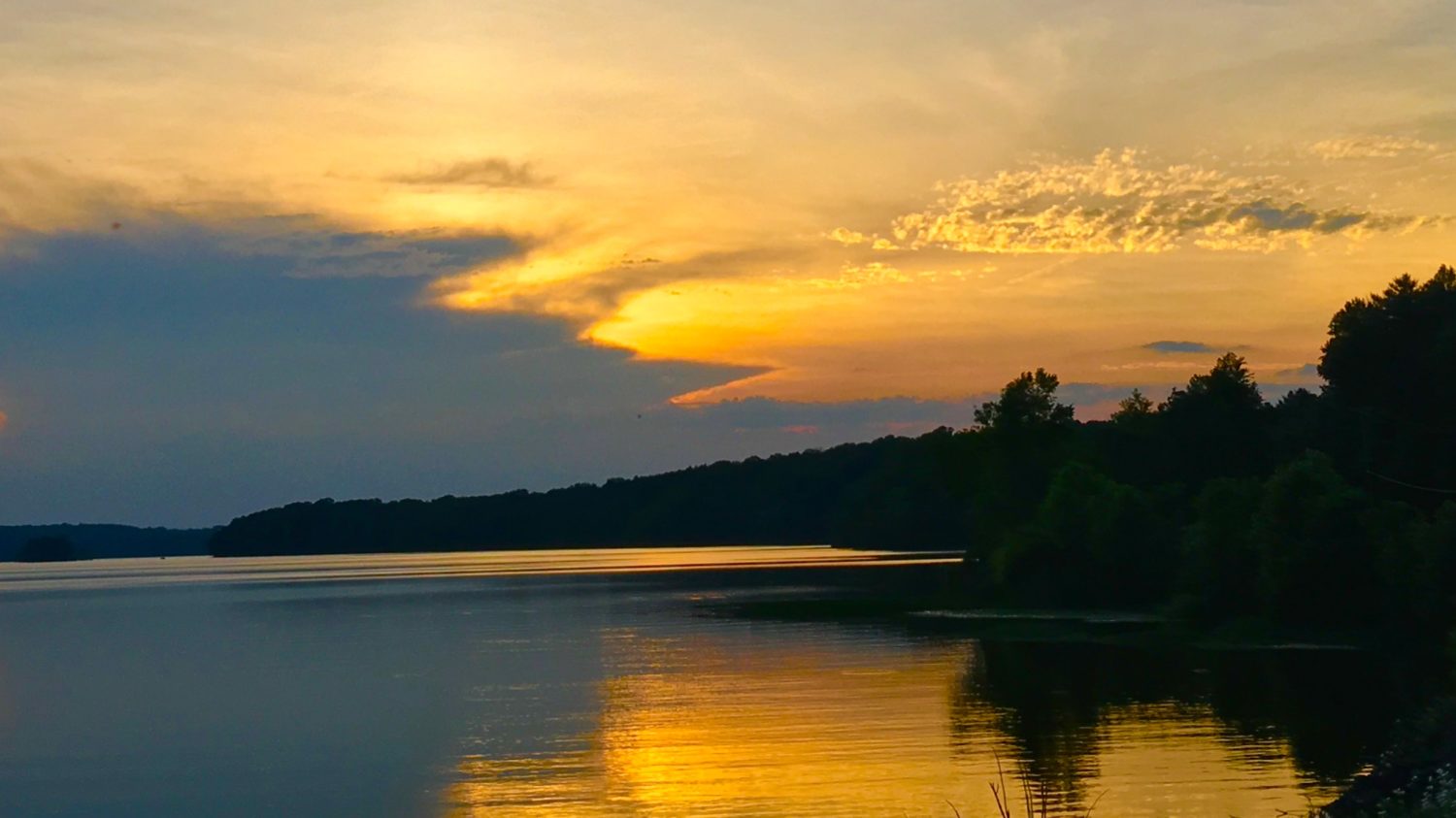 "Transmorph" by J. Leopold Francl
MEDIA: Photograph on Aluminum

What inspired this HOPE ART?

Transmogrification is a piece I created with my daughter, Lillian, as I re-entered the world as a single parent. The collaboration served as a foundation of hope as we pushed forward and rebuilt our lives together. I am consistently amazed at how much older she looks in the photographs. It was almost as if I was capturing glimpses of her future self as she transitioned from a child to an adult. Then again, she is 12 going on 16. Someone help me.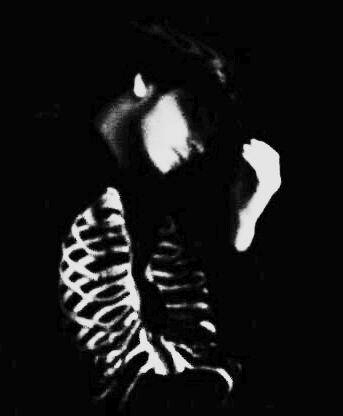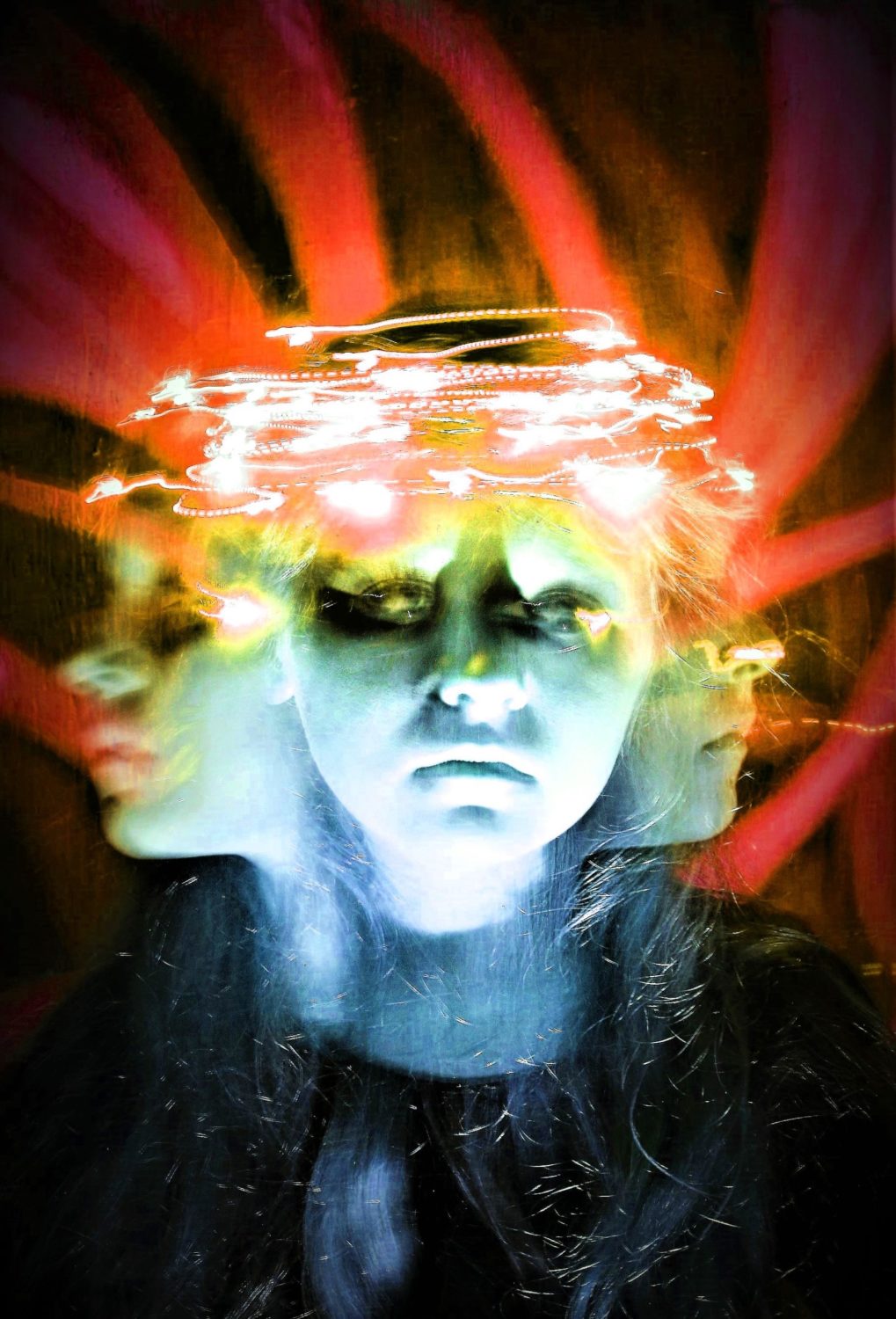 "Daybreak" by Libzef
MEDIA: Graphite

What inspired this HOPE ART?

I loved my brother. He was a complex person who was clever and hilarious and talented and he was a person who struggled all his life with his own demons. He became addicted to whatever he could get his hands on at a young age and left in 2018 at age 31 due to a heroin and fentanyl overdose. In a month I will be older than he ever was. I drew this about a year after he died. I had watched my father's hair go white. I had watched my mother's eyes go dark. I had watched my younger brother fall into his own grief stricken battle with substance abuse. I watched my family fall apart. All the while I was quietly trying to reconcile with the fact that sometimes I felt safer with him gone as I simultaneously felt horribly deep loss. The weight of it all was intense. It felt like a complicated carnivorous plant had been ripped out of my skin. I sometimes feel like that is what dangerous relationships do. They grow into you, all the years fusing the roots into your muscles and tendons, and when they are suddenly removed they are pulled out with such force that the roots still cling to pieces of you that you'll probably never get back. It may sound heartlessly blithe when you're waking up each morning to this new reality, but it becomes bearable at some point. You look up and see there is still warmth. You won't always be cold and wet and lost in an endless forest. Talk about the deep dark feelings with your friends, tell your struggling loved ones as often as you can that they deserve to be here and deserve help, and be gentle with yourself.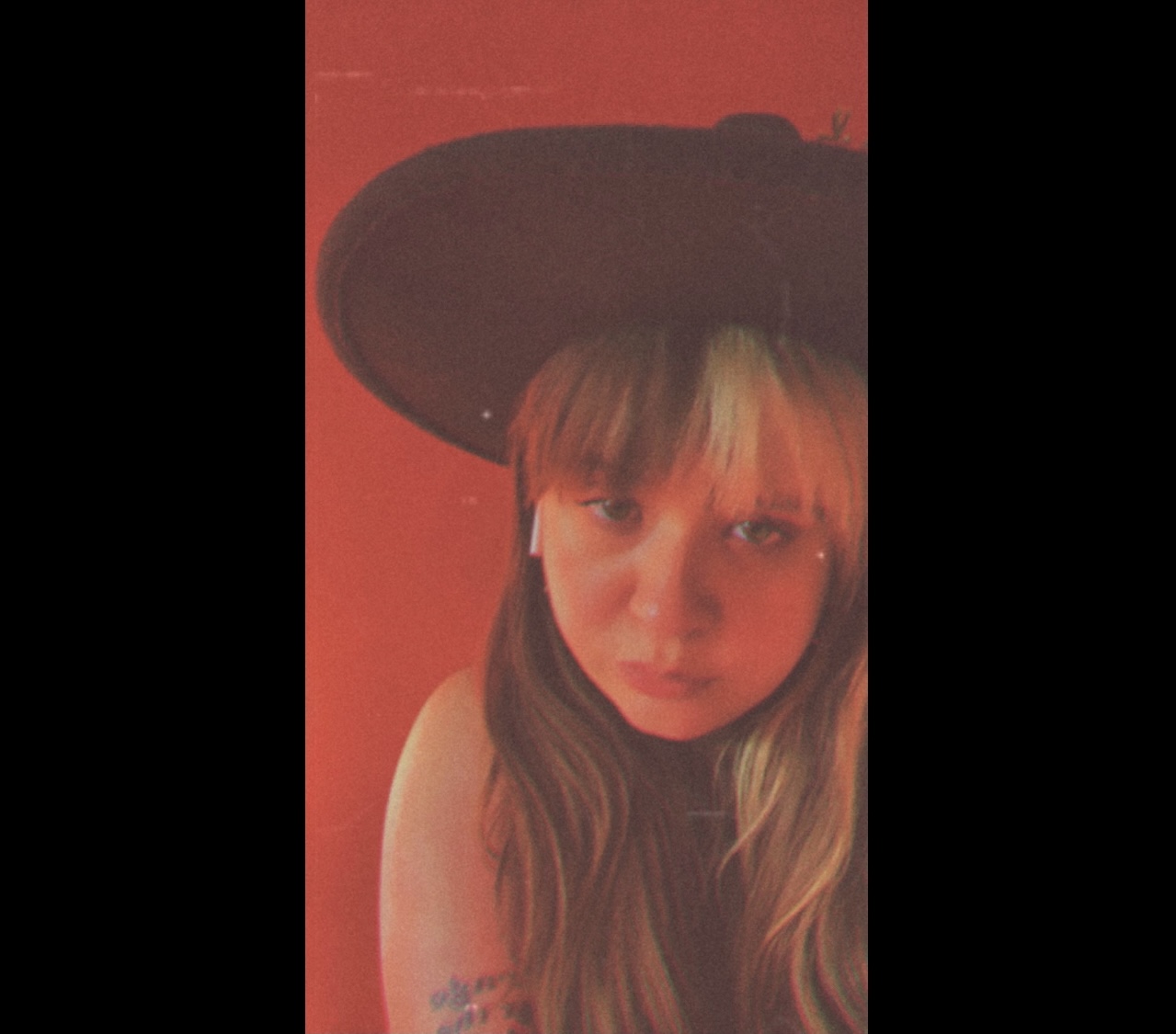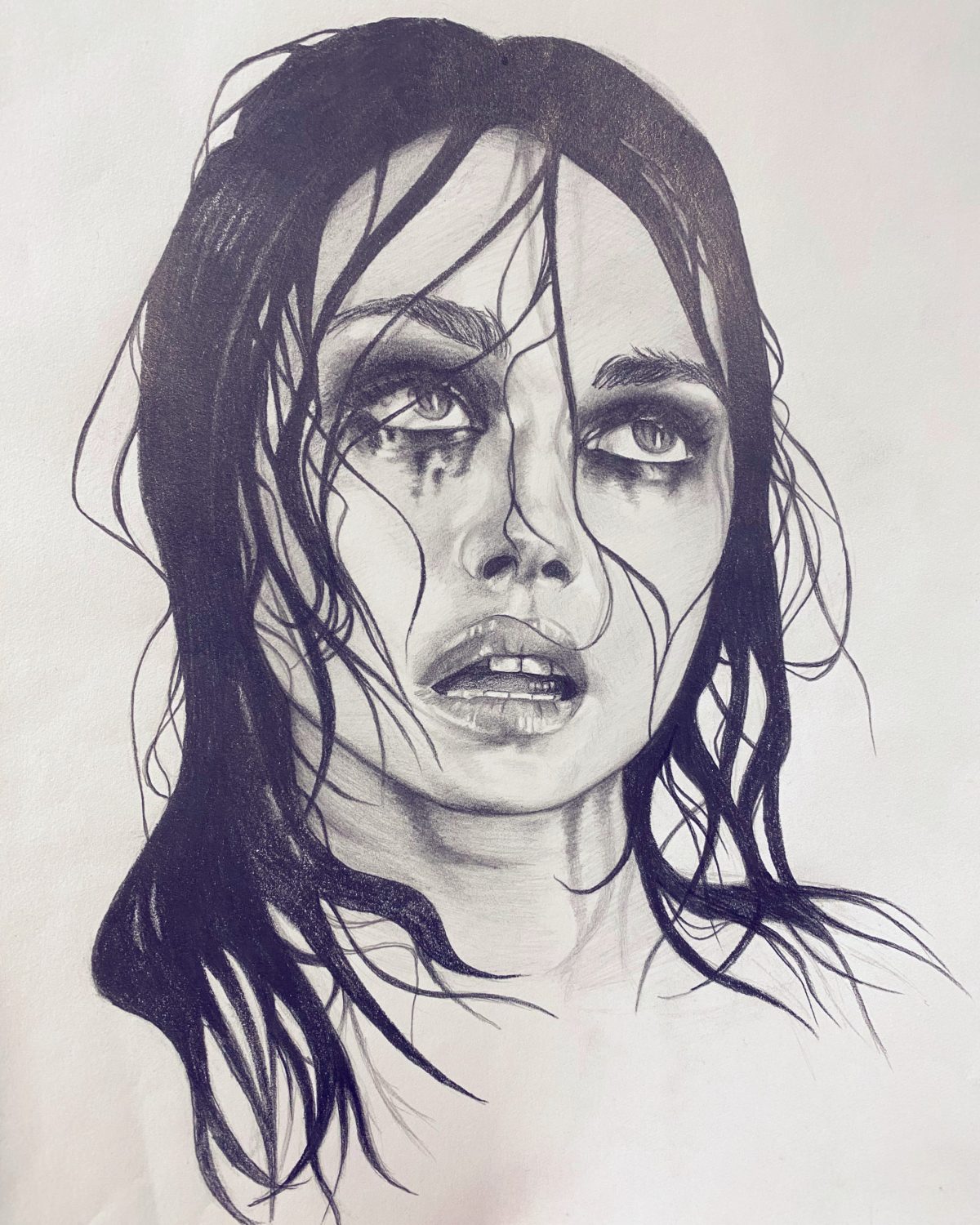 MORE ART IS COMING IN AND BEING ADDED DAILY.
---
COULD YOU USE A LITTLE HOPE?
For May Is Mental Health Awareness Month we had several people share their Journeys of Hope. Watch their videos: Faces sharing their Journeys of Hope. We hope their journeys encourage you and provide insight for your own journey or someone you know. Richland County offers many roads to recovery. Learn more about the help available here.

We are also collecting ART to display throughout Richland County throughout the year to share HOPE for May is Mental Health Awareness Month and beyond.