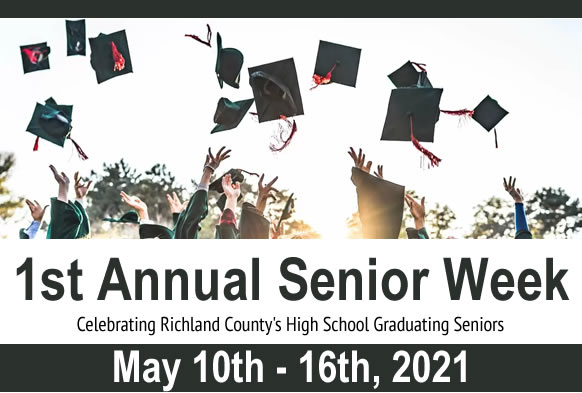 The participating businesses are supporting the Richland County High Schools CLASS of 2021 during our 1st Annual Senior Week! From May 10th-16th graduating Seniors can take their school id's to receive the product or service offering from each business. CONGRATULATIONS CLASS OF 2021!
HOW TO PARTICIPATE: Complete this brief Google Form with your offer https://forms.gle/y8edVnNPk74GTTtE7 . If you have any questions email KymLamb@yahoo.com or call 419 571-0204. Your business will be listed on our page with all of the offerings from Richland County businesses and shared with the graduating High School Seniors in Richland County! Thank you in advance for helping is #BeAGoodNeighbor!#BeAGoodNeighbor is the 2021 initiative from KnowItB4UNeedIt.com helping Richland County residents Know It B4 They Need it or Know Where to Find it. New businesses are added daily.
Boot Life, 36 West Fourth St, Mansfield, Ohio, TheBootlife.com 10% OFF
Milo's Italian Kitchen / Simple Fire Wood Fired Oven Pizza, 1740 Park Avenue West, Ontario, 419 775-5104, 21% off any one pizza sub or meal
Doc's, 424 Glessner Ave., Mansfield, DocsDeliMansfield.com, 419 775-7775, 21% OFF a Pick-2 Combo or Whole Sandwich.
Mary Anne's Meats, 38 Church Street W, Lexington, A Bacon Burger Pack or A Sirloin Burger Packs only $12.00/each while supplies last.
Mrs. B's Health Food, 20% off supplements
B&B Auto , 250 Park Avenue East, Mansfield, 419 524-3462, brownfamilyeyecare.com 10% OFF all services up to a $50.00 discount
Dr Kevin Brown, Optometrist, 70 Park Ave W, Mansfield, 419n 520-9598, 10% OFF
Dr Craig Callen, Dentist, 552 S. Trimble Rd, Mansfield, 419 756-0188, drcallen.net,10% OFF
Shady Lane Alpaca Farm, 3073 Gass Road Lexington OH 44904, shadylanealpacas.com 10% OFF on anything in our Alpaca Farm store with valid student ID beginning May 1st to June 15th. Plus, you can see the alpacas and feed them. Call to request a time for your farm visit. Our Alpaca Farm is open to all visitors. Just call to schedule a time to see and hand feed the animals plus, visit the farm store at 419-560-0780.
Healthy Transformation, 27 E Fourth Street Mansfield Ohio 44902, 419 971-8188, www.healthytransformation.net , Free Stress Test! 30 min personalized evaluation to help with overall emotional health, sleep, and energy tips! Website to schedule time spot. Free bottle of Essential Oil and EMF protection crystal. Start your Healthy Transformation Journey with less Anxiety and Stress! With your free spot…a FREE bottle of oil will be given to a person in need at the location of your choosing. Monetary value $250. Future value… Priceless.