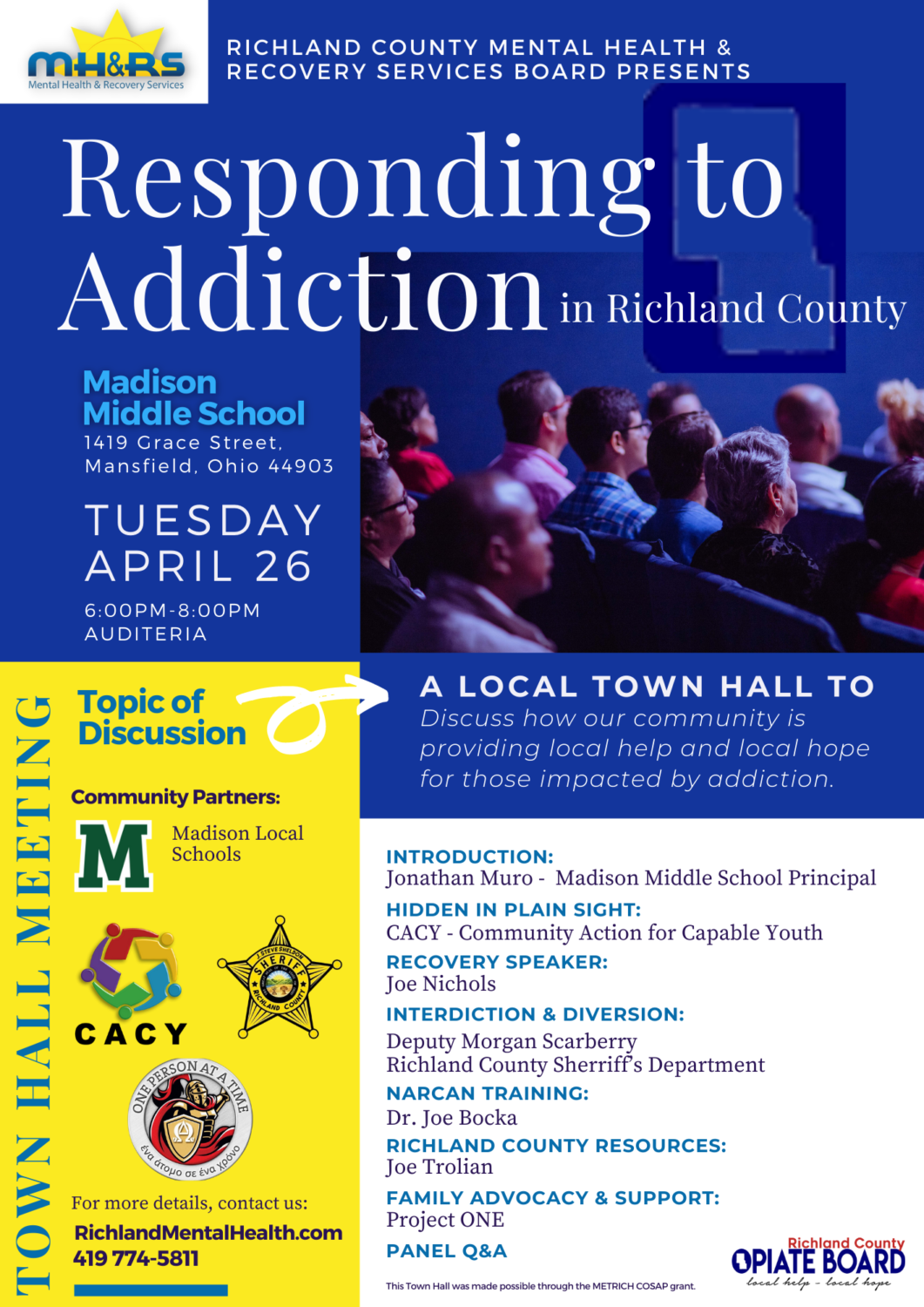 A Local Town Hall to Discuss how our community is providing local help and local hope for those impacted by addiction.
Introduction: Jonathan Muro – Madison Middle School Principal
Hidden in Plain Sight Presentation: CACY – Community Action for Capable Youth
Recovery Speaker: Joe Nichols
Interdiction & Diversion: Deputy Morgan Scarberry, Richland County Sherriff's Department
NARCAN Training: Dr. Joe Bocka
Richland County Resources: Joe Trolian
Family Advocacy & Support: Project One
Panel Q&A
This Town Hall was made possible through the METRICH COSAP grant in coordination by the Richland Mental Health & Recovery Services Board, The Richland County Opiate Board and their partners and affiliates.
This is the first in a series Town Hall to reach the citizens of Richland County, Ohio. Download the flyer.